Ladakh, or La-dvags as it is known in the Tibetan language, is the 'land of high passes' and that has always been its biggest draw for tourists and adventure enthusiasts alike. The land is known for its incredibly beautiful monasteries, its surreal mountain peaks, the adventure, and thrills, it calls out to the adrenaline seeker within us and becomes a destination that deserves a pilgrimage of sorts at least once in a lifetime. Come summer, rains, winter, or hail, Ladakh tourism is a magnet all year round. Give heed to its untouched beauty and fulfill your call to this pristinely majestic land with your visit to these incredible heights. Our Ladakh holiday package includes a riveting stay at one of the premier most resorts in Ladakh with complimentary visits to various monasteries.
Places of worship in Ladakh –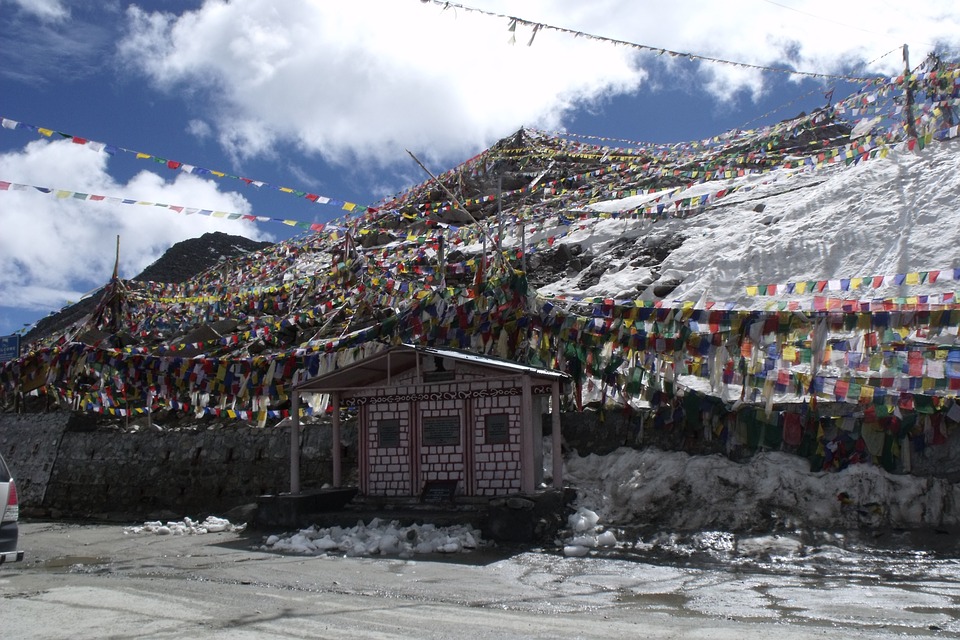 Buddhism is the most followed religion and the numerous monasteries stand testimony to this fact. The rugged terrain did nothing to stop the monks and nomads from traveling to this incredibly beautiful landscape and built their dwellings that have stood the test of time. Among the world-renowned religious places to visit in Ladakh are Hemis Monastery, Karma Dupgyud, Matho Monastery, Rangdum Gompa, Lamayuru Monastery, Phyang Gompa, and the Likir Monastery.
Exploring and Shopping in Ladakh – 
Once you have had your fill of spirituality, allow the local bazaars of Ladakh to pull you in. The sheer range of artifacts and skills that the locals have will leave you completely mesmerized. Explore Ladakh as you drift from one stall to another, talking to the owners and taking in the beauty of the myriad creations of the people of this land. If you are looking for a keepsake, perhaps we could interest you in a traditional Ladakhi pashmina shawl or dress. Hand-woven caps, sweaters, gloves, and carpets are also a big rage, with stunning colors and with remarkably intricate designs all clamoring for attention. Silver and turquoise jewelry, Thangka paintings, prayer wheels, and Buddhist masks are all excellent reminders to mark your time spent here in the great land of Ladakh.
The cuisine of Ladakh –
Ladakh's cuisine, while greatly influenced by the Tibetan culture, still has a voice and taste of its own. You must absolutely taste the gorgeous Thukpa, a delicious noodle-soup made using boiled vegetables, chunks of chicken, pork, and meat. People here are friendly and when they invite you for a cup of tea, don't refuse but also don't expect a typical cup of steaming tea. Ladakh is famous for its butter tea which is a pink-colored, fragranced liquid made from tea leaves, butter, salt, and water. Quite unexpected, right? Momos might be popular in the rest of India today but they originated here in Ladakh, and you must sample them. Simple daily fare, these are made from flour and water and come stuffed with minced meat, vegetables, or cottage cheese.
Nature –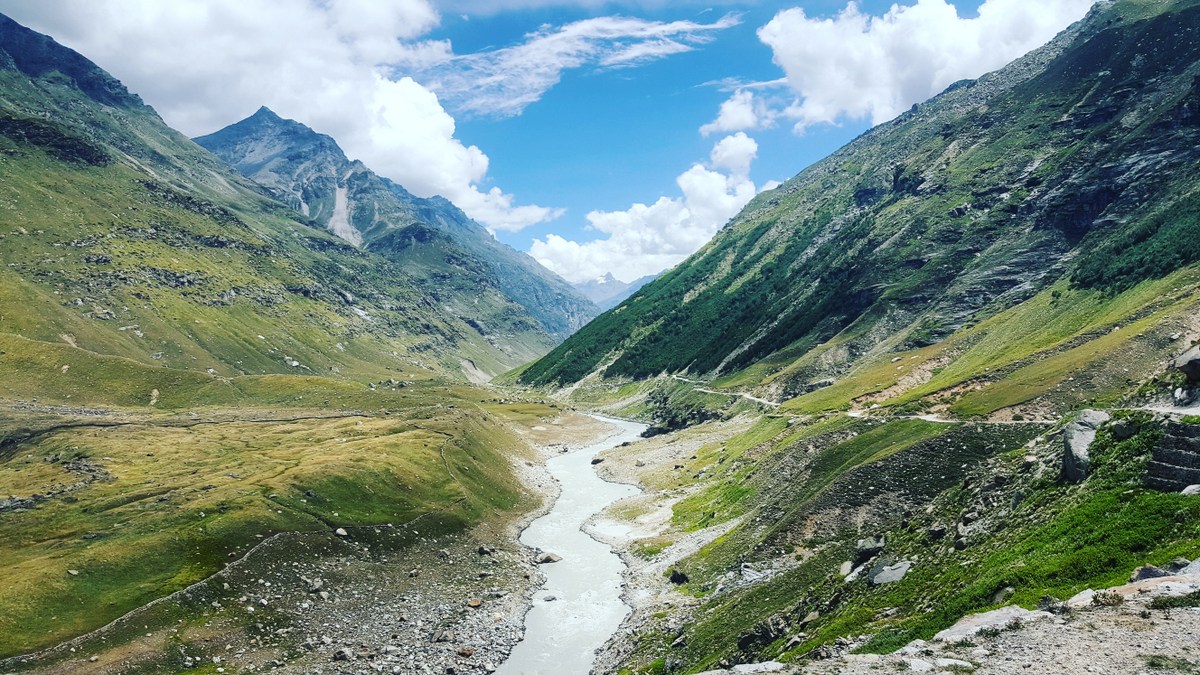 Wildlife enthusiasts are drawn to Ladakh as bees are attracted to the scent of honey. The land is home to many exotic and beautiful species of flora and fauna. Adventure enthusiasts can trek and motorcycle along the steep slopes and hilly roads to catch a glimpse of the wildlife of the land. Adrenaline junkies can explore corners of the hitherto unexplored land that calls out to thrill-seekers and amateur explorers. Whether it's trekking, mountaineering, white water rafting, motorbiking, jeep safaris, camping, or sports like archery and polo, Ladakh is an adventure that has been brought to life. Our Ladakh Holiday Package has many customizable adventure plans for that adventure junkie within you to seek out and explore the very corners and hidden gems of Ladakh.
Festivals of Ladakh –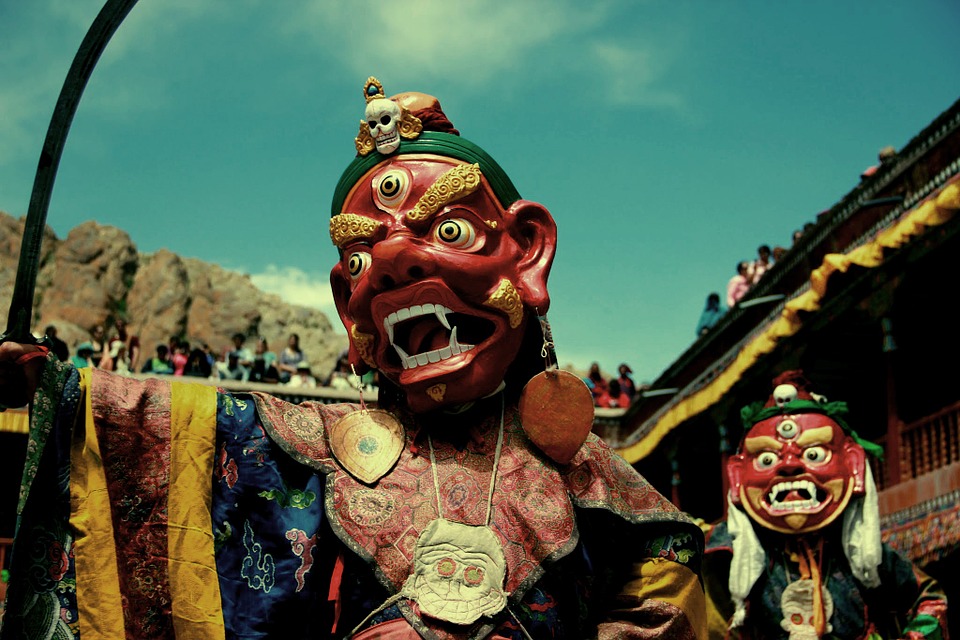 Ladakh is known as the land of festivals that includes traditional dancing, singing, and an explosion of colorful masks. Buddhism has a say here and the visitor can see the strong influence that the religion brings into the many fairs and festivals that are celebrated by its people and the culture and tradition of Ladakh. Most Ladakhi festivals take place in winters, and the land is replete with various expressions of dance, singing, and dramas. The most famous festivals out of these festivals include the Losar festival, Hemis Tsechu festival, Sindhu Ladakh festival, and Darshan festival. If you wish to see Ladakh enjoying itself in its splendor and complete abandonment, then planning a trip in winter is a great way to understand its rich and unique culture and tradition. Our Ladakh Holiday Package has a complimentary festival experience and visits if you plan to visit the great land of Ladakh in the winters.
The Location Of Ladakh – Where the massive rivers and roads meet the mountains –
Ladakh is a diverse and hilly mountainous region in India that covers the land from the Siachen Glacier in the majestic Karakoram Range to the main Great Himalayas further down to the south. The highest plateau in Jammu and Kashmir dates back nearly forty-five million years back when the Indian plate collided with the Eurasia plate to form these massive ranges. The Indus River flowing through the ranges forms a backdrop for most historical and current towns that make up the inhabited parts of this beautifully surreal region.
Best timings to visit Ladakh – 
There are those who swear by winters in Ladakh and then there are those who prefer the warm summer season. At the end of the day, it depends on your preferences as the region offers unprecedented beauty and thrilling experiences whenever you visit. While winters are harsh, the region brings to life adventures and exhilarating experiences that are one of a kind and a lifetime experience that one should never miss. Winter is also when there are fewer crowds, allowing you to enjoy the hills and valleys at your modest and calm pace..
Undoubtedly, summer is when tourism in Ladakh is most exciting as the city is buzzing with more activity and the crowds are large. The district explodes with the colors and warmth of the people, both the tourists and the locals are bustling with energy. You have more access to every corner and the beauty of the place is simply breathtaking and re-energizing.
Winter is from the middle of October to March when the temperatures drop to sub-zero, and most hotels and sightseeing places are closed. In the summer season or the peak tourist season, the season begins in April and goes on till July. You can also visit from the middle of September to the middle of October when the true beauty of Ladakh can be experienced in its truest form.
How to get to Ladakh –
By Road – Ladakh is at a distance of 434 kilometers from Srinagar and 494 kilometers from the town of Manali, and it is quite convenient to hire a cab or a jeep from either of the two cities. You can also book a seat and travel on the JKSRTC bus. If you are feeling adventurous, you can bike to Leh from Srinagar, Manali, or from Chandigarh itself. Winters might not be a good idea for this as the highways are shut due to heavy snowfalls and there are possibilities of landslides. If you do have to take the road, May to September is the ideal time to travel.
By Rail – You can take a train up to Jammu Tawi which lies at a distance of 700 kilometers from Ladakh from most of the major stations in India, such as Delhi, Kolkata or Mumbai. From there you can hire a cab or once again, board a JKSRTC bus to travel further on.
By Air – Leh is the nearest airport and has good connectivity to Delhi, Jammu, Srinagar, Chandigarh, and many other major major metro cities in India. From Leh, you can book yourself a cab to any of the places that you are interested in visiting or travel to your desired destination via a JKSRTC Bus.
The History of Ladakh – Has been a coveted land since time immemorial –
The walls of caves in Ladakh tell stories from Neolithic times when man first made an appearance on planet earth. When we shift to many years later and the people here find a mention in India's ancient scriptures, the Puranas. Such is the history of this ancient land.
Ladakh enjoys very close proximity to Tibet and has always been predominantly Buddhist, later giving way to Islam after repeated Islamic invasion. Its physical proximity notwithstanding, it has held its distinct geographies and cultivated cultures and traditions that belong to this region alone and has its own unique identity. Despite the many rulers and invaders, this part of the country has always held its sovereignty and established itself as an independent kingdom and an independent culture.
Post-independence of Colonial India, with China and Pakistan both breathing heavily down the Indian subcontinent, the region today sees a heavy Indian army presence to keep a check on stand-offs and skirmishes along the border.