Holiday in the Maldives – The Maldives is a name that has become synonymous with Honeymooners paradise in the tourism world, but has now slowly revamped and made space to cater to the needs of families visiting this tropical island nation. The luxury resorts have special kids' centres, there are snorkelling lessons given by experts, and many forms of entertainment such as crab racing that have been introduced over the time to make this wondrous island archipelago be enjoyed by kids as well.
But just knowing the best places to visit with your kids is not enough, when travelling with your kid, you need to know a lot more about the nature of the place – where to stay, what to eat, health tips to take care of yourself, various different kinds of clothes to carry on you, and so on and so forth. So, here is the complete marvelous guide to plan your entire family vacation and enjoy the spectacular island chain of Maldives – Indian Ocean's very own marvel.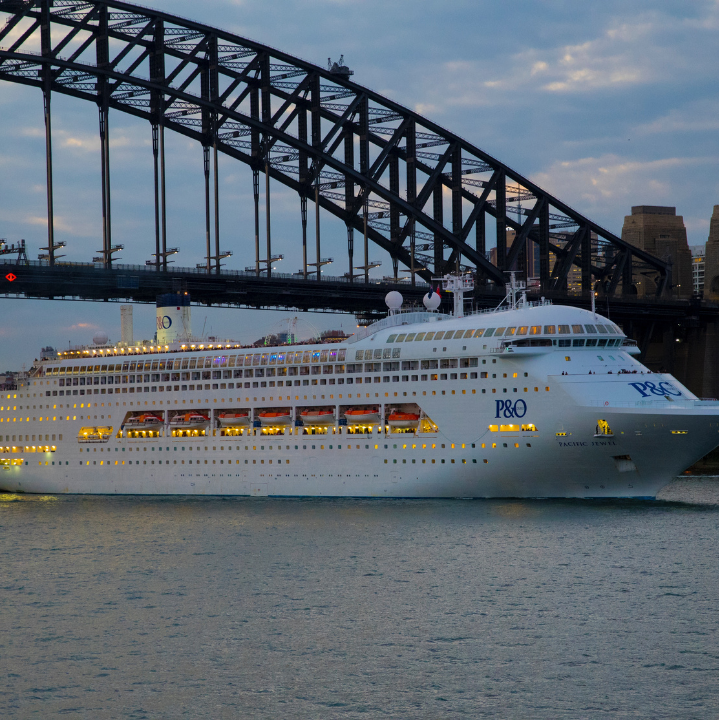 5) Cruising – Watching Dolphins and Island Hopping – Maldives offers the most vivid and spectacular island hopping experience in the Indian Ocean. The wondrous mix of uninhabited islands, and isolated inhabited island resorts gives you a choice of over nineteen hundred islands to choose from, which ones to visit and which ones to skip. The large modern luxury cruises are built in such a way to tour the visitors from one island another in the most amazing resort- like comfort. You can busk in the sight of the orangish sun setting from your deck by choosing sunset cruising. And the cherry to the pie is that you will be accompanied by a huge pod of playful dolphins jumping
from time to time across your cruise ship. The inspiring acrobatics performed by the dolphins inspires the tourists and thrills everyone and makes a trip to the Maldives with children more spectacularly magical. The cruise trips and dolphin hopping experiences are conveniently organised by the luxury resorts themselves or by the local cruise ship tour operators in the area.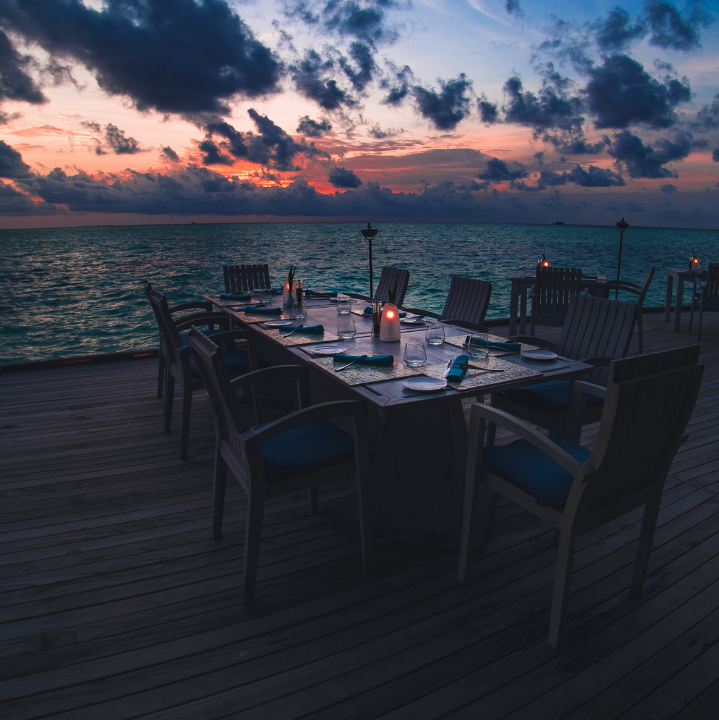 4) Outdoor Cinema and Beach Dining – Who doesn't love movies? Surely the kids love them too but what is new here? Well it is the location where you are watching the movie. An exceptionally innovative method to feel the presence of both outdoor cinema through the use of technology and nature in the presence of beaches. On special requests from many families, the resorts organise beach movie screenings at night which leave the kids spellbound. This is known as Alfresco Cinema. Another popular experience that you can ask for is Alfresco beach dining, dining on the beach under the stars while the sounds of the waves can be heard in the distance. It can be on your resorts private beach or on the shore of some uninhabited island, you can savour delicacies while marveling at the ocean and your feet touching the soft water beneath. Many resorts also have gala beachside barbecues for several special occasions.
3) Enjoying Watersports in the Indian Ocean – When the holiday destination is an island archipelago, most of the itinerary will conclude around the ocean waters as you can conclude. And in the Maldives, more than Ocean waters, it is the incredibly vivid coral reefs growing under the waters that attract the adventure junkies. Hence water sports are a top priority when you are on a holiday with your kids in the Maldives. The exceptionally calm tides near the beaches are safe for beginners and children as well as ideal for amateurs. One can go boating and see a blurry image of the incredible water life beneath. Or if you want a closer, more breathtaking adventure, you can suit up in your diving gear and go snorkelling in the shallow blue sea waters. There are many diving schools present at various resorts and islands which provide a lesson to the beginners and help them locate the best diving spots. You will encounter giant turtles, eagle rays and dolphins swimming past you as you snorkel. Swimming alongside manta rays and giant turtles is sure to make a visit to Maldives with kids worth every while.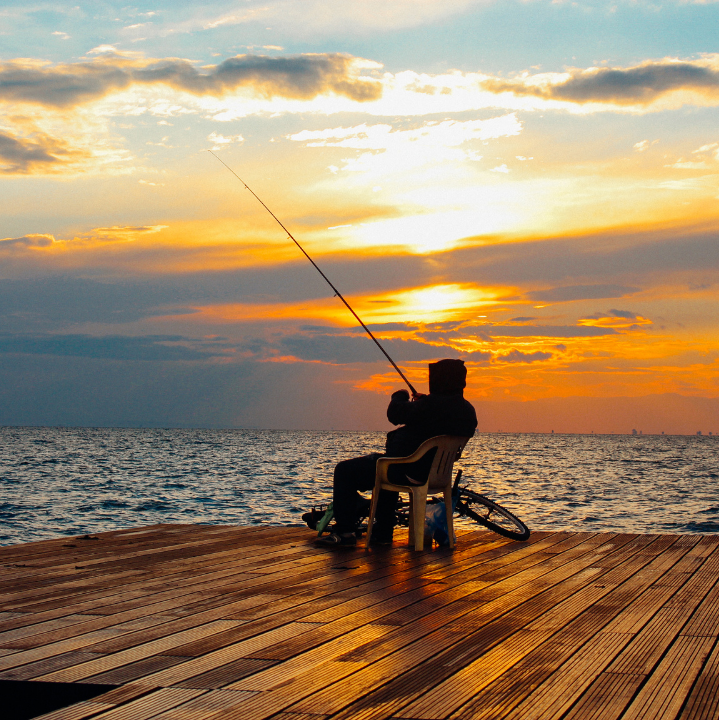 2) Fishing in the Maldives – Fishing is a work of art and who knows it better than the people of the Maldives. With so many large lagoons and fishing grounds in the vicinity, the Maldives provides an ideal opportunity for a tourist to enjoy the art of fishing. Traditional boats called 'Dhonis' are used to fish in the waters of the Indian ocean and the families including children get to see the process of fishing and learning and be a part of it. This is a fun experience with kids in Maldives as they are greeted by rays, dolphins, and shoals of fishes on their way. Kids are demonstrated how to ride a boat and even get to operate it for some time.
1) Float under the ocean in an underwater Whale Submarine – You can enjoy a beautiful ride in a miniature whale shaped underwater submarine with your kids as it makes its way through the treasures of the deep blue sea. From watching sunken ships to soars of dynamic multi- coloured fishes swimming past you, this experience is provided by the Whale Submarine and it gives you the closest encounters with everything contained by the kaleidoscopic waters of the Maldives. The unprecedented adventure of riding in the deep ocean fascinates adults and children alike. The ride is arranged during the day and evening by the hotels at reasonable prices and is surely an activity to enliven your trip to Maldives with the kids.
Top 3 Places to visit in the Maldives with Children –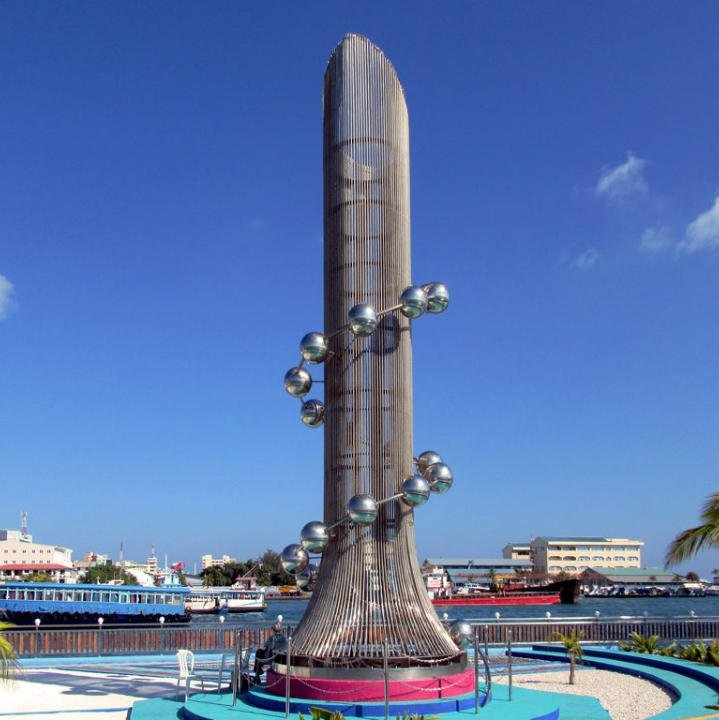 3) Tsunami Monument – A silver pillar with a string of balls spiralling it, the Tsunami Monument looks like a small steel beanstalk touching the blue sky. Located in the artificial Thin Ruh Park, this grand edifice is an essential landmark as it memorialises the 82 victims who lost their lives to catastrophic Boxing Day Tsunami that hit the Maldives in 2004.
2) Bioluminescent Plankton beach – The Sea Of Stars – If you have heard of Bioluminescent beaches, then visit Vadhoo Island Beach to experience the lovely beaches at night time. The phytoplanktons bathe the ocean, and it seems that the entire beach awakens to a new life. The sparkling neon blue waters make for an amazingly perfect picture. This wonder of nature is a once in a lifetime experience – the shimmery sheet of water is definitely a sight to behold. These phytoplanktons glow when they are hit by external forces- oxygen, a wave of air or even your hands. Since it is a biological reaction, you can get lucky. This beach is a perfect spot for having a surreal experience.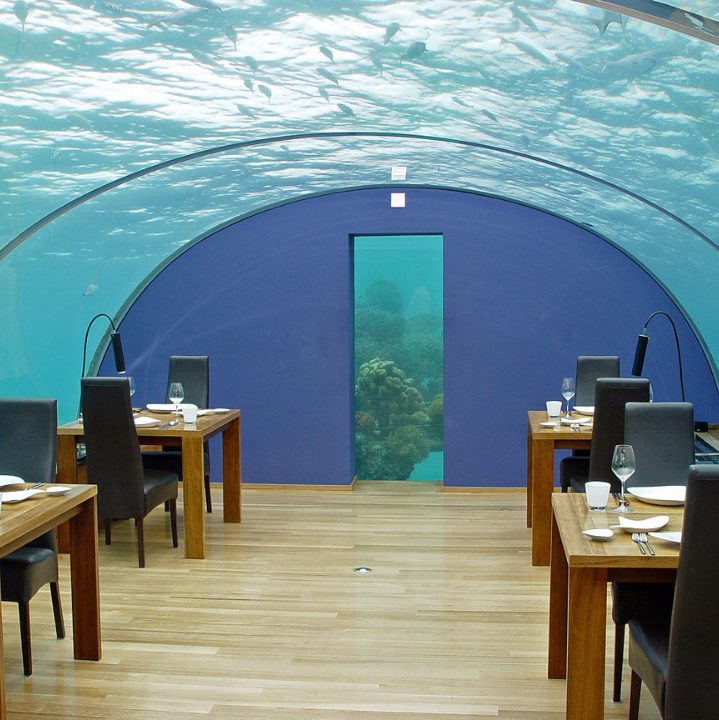 1) Ithaa Underwater Restaurant – The idea of dining and sleeping under the ocean without getting wet, must be quite an enthralling idea. Incredibly, the people at Ithaa had an incredible vision and constructed an underwater sea restaurant and luxury resort near the incredibly gorgeous Conrad Maldives Rangali Island, the very first of its kind. Dining underneath the glass roof will make you feel like you are inside an aquarium, but the only difference is, the fish are on the outside. Do not forget to click some really cool pictures before you begin eating – you definitely would want to visit this magical place in Maldives with kids.
Eating with kids in the Maldives –
Food is the premier most priority when it comes to holidaying in the Maldives with kids. Even though most of the food joints have a menu filled with dishes from the Middle East, India, China, Sri Lanka and of course, the local Maldivian food, the high-end resorts have a more diverse menu with many international cuisines. Some resorts have special family meal packages offering discounts on meals of kids and infants. So, it is best to opt for property with restaurants that will suit your family.
Where to stay with kids in the Maldives –
The gaming centers and playgrounds are full of swings and since the Maldivian resorts have revamped themselves to be more suitable for families, instead of just catering to honeymooners, travelling across the country is probably the best activity one can do with children once in the Maldives due to the enchanting views during the rides. There are three modes of inter-island transportation – seaplanes, speedboats, and public ferries. Similarly, inland transportation takes place via cars and taxis, although only a few islands have roads wide enough for automobiles to run on them.
However, when it comes to travelling, the government has laid down some ground rules to ensure their travelers a safe and breezy journey.
Health and Hygiene –
Hospitals and Doctors – Being a small archipelagic country has its shortcomings unfortunately and one is that healthcare facilities in the Maldives are not very easy to come by. There are only two prominent hospitals, and both of them are situated in the capital city of Malé. Some of the inhabited islands do not have enough medical supplies to deal with emergency cases. Almost every resort has its very own on-site doctor or trained nurse to handle general medical issues. Small health clinics and regional hospitals are present on all major atolls. Note that the emergency ambulance number here is 102. There are no widespread diseases prevalent as such. Nonetheless, it is wise to carry a small medical kit and have valid health insurance for any emergency. Just keep in mind to have a proper prescription for any medicines you carry.
Vaccinations- While on holiday in Maldives with kids, extra care and precaution are absolutely necessary. So before you embark on your journey, it is recommended to get the routine vaccinations or those for common diseases like Hepatitis A and B, typhoid, cholera, etc. Get a proper health check-up done on your child and yourself. However please note, if a person is travelling from a country at high risk of yellow fever, then the vaccination for yellow fever is mandatory and demanded by the concerned authorities.
Things to Carry – Maldives is a nation that lies in very close proximity of the equator. So, you can imagine the amount of sunshine this tropical retreat receives every day. The balmy weather, with short intermittent downpours and pleasant sea breezes, demands lightweight and loose-fitting clothes. Make sure to avoid overexposure to the sun. Cover your body. Apply plenty of sunscreens,
water-resistant if heading towards the ocean. Take good care of your child's skin and hair. Drink plenty of liquids and keep yourself hydrated at all times. Before plunging into the ocean, make sure that the diving you are wearing is pre-treated to prevent skin rashes or infections. Mosquitos are a big nuisance on some of the islands. Hence, this is a place where mosquito repellants and sleeping nets will come in handy. Now, most of the resorts provide mosquito nets if their islands feast a lot of
them, but do carry a personal one just in case as a safety measure. Lastly, as you must be aware that children's bodies take time to adjust to new environmental conditions, experiencing traveller's diarrhoea is pretty normal. But little precautions can be taken like drinking only from sealed bottles and cans or eating vegetables only after washing them or taking ice only if made from disinfected water.
Precautions and Safety Tips –
1) Engage in watersports in areas marked as safe for tourists and with properly licensed operators only.
2) Even though the waters are safe and there are expert divers on the spot to handle the situation in case of any mishap that might get triggered, keep a close eye on your children.
3) Stay updated with the current situations and events of the place you are planning to visit.
4) Do not litter the beaches. Respect the beaches and help maintain their pristine beauty.
5) Keep an eye on the weather forecast to avoid the unpredictable rains become a deterrent in your day's plan.
6) Drink liquids from only sealed cans and bottles.
The Maldives should cast a spell on the story of your travel life and let your children come back home with vivid stories to narrate to your friends about the absolute natural beauty of this incredible wonder of the world that they have experienced.
Star Vacations is currently in the seaside mood, and we've got special offers for luxury Maldives vacations just for you. Plan the perfect Maldives vacation and add a Maldives diving course, Maldives Snorkeling, Maldives Submarine Tours  Marine life in the Maldives , to your itinerary to spice up your trip!
Please fill out the form and, We will get in touch with you to discuss the details of Resorts in Maldives . Or  contact us  +91 9582896591
Whale Submarine Image Credits – Sandgatemaldives
Tsunami Monument Image Credits – wikimedia.org
Bioluminescent Plankton beach Image Credits – foursquare.com
Ithaa Underwater Restaurant Image Credits – wikimedia.org