Rolling grasslands, covered in thickets of grapevines and the smell of the Mediterranean hails you as you drive through the Italian countryside. This ancient country that holds secrets from before the time of Christ is sure to leave you with memories to be cherished. Italy is a country where life goes one whole pace slower than the rest of the world. From its seaside villas to the historical cities of Florence and Bologna, there is something in Italy for everyone that makes it a perfect vacation for you and your loved ones. 
Here's a guide on some of the things to see in Italy, a good list of both popular and lesser-known destinations. Each location has a mini section on how to get there, what to see, and what to eat. When you organize your luxury tour to Italy with a professional curator, you have the opportunity to experience all of this great countryside in as much time as you can spend. 
Florence:

Considered by many to be the birthplace of the great Renaissance movement is the central Italian city of Florence. Florence is one of the oldest cities in existence, a current UNESCO World Heritage sight in itself. Its numerous art galleries, Renaissance churches, and cafes are just a few of the sights in Italy that are guaranteed to give you a taste of Italy in the old days. Florence also has been consistently ranked as one of the most beautiful cities in the world thanks to its wide collection of old buildings made out of red brick in a unique artistic format.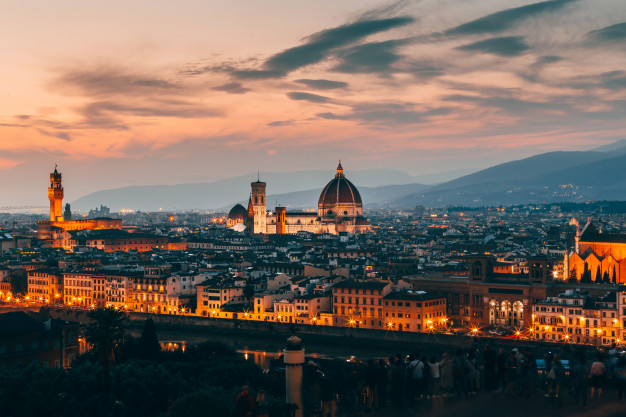 How To Reach:

Florence has direct flights but the more convenient route would be to fly into Rome or Milan and take a high-speed train from there as flights to Florence from India are few and far in between. Being an important hub in the Tuscany region, Florence has rail connectivity to almost every major city in Italy.

What To See:

Piazzale Michaelangelo: The most picturesque point of Florence, this is where one usually gets to experience the whole city in one view.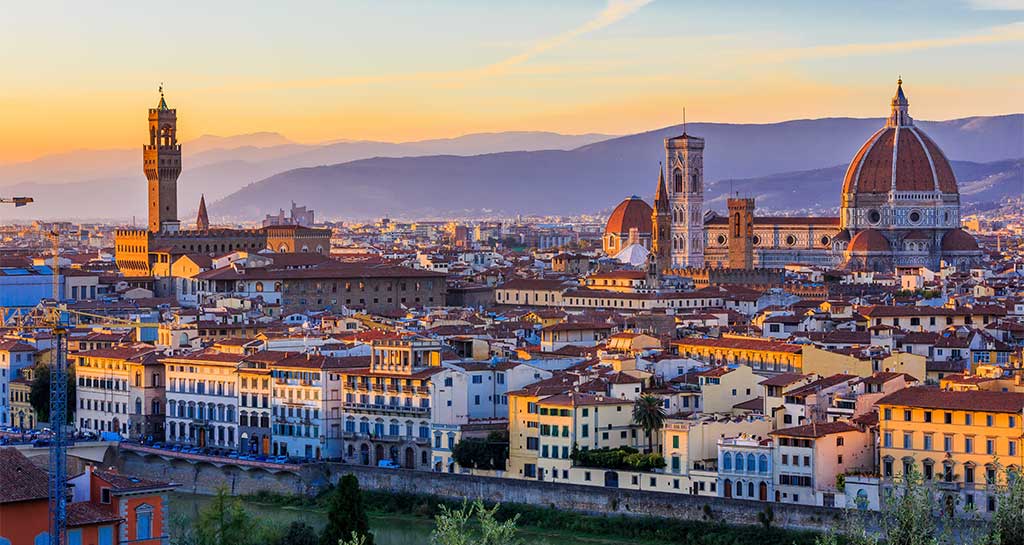 Image credits: Do travel Mag
Basilica of Santa Croce: The basilica containing the tombs of the legendary Michaelangelo himself, along with the ephemeral poet Dante. A certain Italian scientist by the name of Galileo is also at rest within the walls of the basilica.

 
Image  Credits: Reidsitaly
Mercato Centrale: The Central Market of Florence has a UNESCO World, Heritage Tag. This ancient market is still an active one containing both an indoor market and an outdoor collection of stalls.
Image Credits: Mercato Centrale
Corleone: At some point, you would have surely heard of this name. Made both famous and infamous by the epic Godfather series, Corleone is indeed a real village in Italy that was once ruled over by the Italian mafia. But Corleone is in fact far from the battlefield people proclaimed it to be. A sleepy village on the Sicilian coast, Corleone is charming and offers you a true insight into what the Italian countryside offers. Walk around the city square and the markets to get a glimpse of some fresh produce. Explore the various old churches and dolomites in the region. Corleone does not have much to offer but is most assuredly worth a visit. 
Image Credits: Fandom
How to get there: 
The easiest way to reach Corleone is to journey via Palermo, the Sicilian city. You can either rent a car and drive by the scenic Sicilian countryside or hop onto a bus that goes from Palermo to Corleone. Do be advised that the local public buses are completely Italian so you'll need some help getting acquainted with the bus system. Private buses are also an option. However, we recommend using a tour operator to organize the ride for you, sparing you the extra effort! 
What To See: 
The Anti Mafia Museum:

It turns out that there is indeed some element of mafioso in Corleone. The Anti Mafia Museum is an attempt by the local authorities to spread awareness about how the mafia regime was in the early days and how it was curbed. There are several visitor rooms full of information and displays about the mafia life. For those that are interested, photos from true crime scenes shot by brave photographers are also available to peruse.
Image Credits: Locationscout
Gorges Of The Dragon: These beautiful locations that have a wide host of trees, natural rock formations and water pools etc are the perfect picnic spot when visiting Italy. Far away from the main crowds and quaint enough that you enjoy a day in Italy in peace with your friends and family. These gorges are also the perfect location for a spot of micro wildlife since these are effectively their own small ecosystems.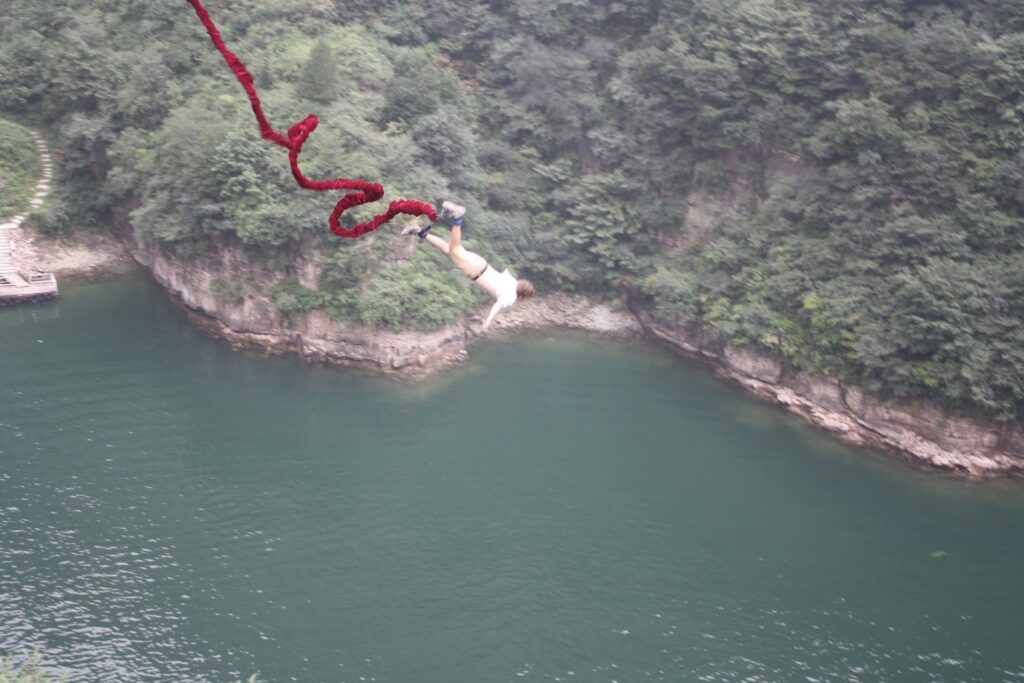 Image Credits: Travel Tramp
Mother Church: The Chiesa Madre church of Corleone was founded in the 14th century and has undergone numerous changes since. It remains a constantly changing work of art and is a delightful active church that you must visit on your trip to Italy.