Mexico, a land of vibrant culture, breathtaking landscapes, and rich history, is dotted with hidden gems waiting to be explored. Among these treasures are the "Magical Towns" or "Pueblos Mágicos" that offer an enchanting escape from the ordinary. In this article, we will take you on a journey through the top 10 magical towns in Mexico, each offering a unique blend of history, culture, and natural beauty. With Star Vacations, your trusted travel partner, these magical destinations are just a booking away.
San Miguel de Allende
San Miguel de Allende is a picturesque town in central Mexico known for its well-preserved colonial architecture and vibrant arts scene. The town's historic center is a UNESCO World Heritage site, and it's easy to see why. Wander through its cobbled streets and you'll discover charming plazas, art galleries, and colorful facades that make this town truly magical. The iconic Parroquia de San Miguel Arcángel, a neo-gothic church, stands as a symbol of the town's character. San Miguel de Allende is a haven for artists, writers, and creatives, making it a dynamic and inspiring place to visit.
Puebla
Puebla is a city that exudes history and culinary excellence. Its historic center is a tapestry of beautifully preserved colonial architecture. One of its highlights is the Puebla Cathedral, a stunning example of Mexican baroque architecture. The city is also famous for its mouthwatering cuisine, particularly mole poblano, a complex and flavorful sauce. Don't miss the chance to indulge in traditional dishes that have been perfected over generations.
Guanajuato
Guanajuato is a town filled with colorful houses, narrow alleyways, and fascinating legends. This charming town is known for its iconic Alley of the Kiss, where a legend of love and tragedy unfolds. Guanajuato is also home to the Mummy Museum, a unique attraction that showcases naturally mummified bodies. Visitors can explore its underground roadways and tunnels, adding a touch of mystery to their journey.
Also Read:- Exploring the Treasures of Australia's Most Popular Markets
Tulum
Tulum is a captivating coastal town on the Yucatán Peninsula. It boasts pristine beaches and well-preserved ancient Mayan ruins. The Tulum Ruins, perched on a cliff overlooking the Caribbean Sea, offer breathtaking views and a glimpse into the history of the Mayan civilization. Tulum is a dream destination for beach lovers and history enthusiasts alike.
Bacalar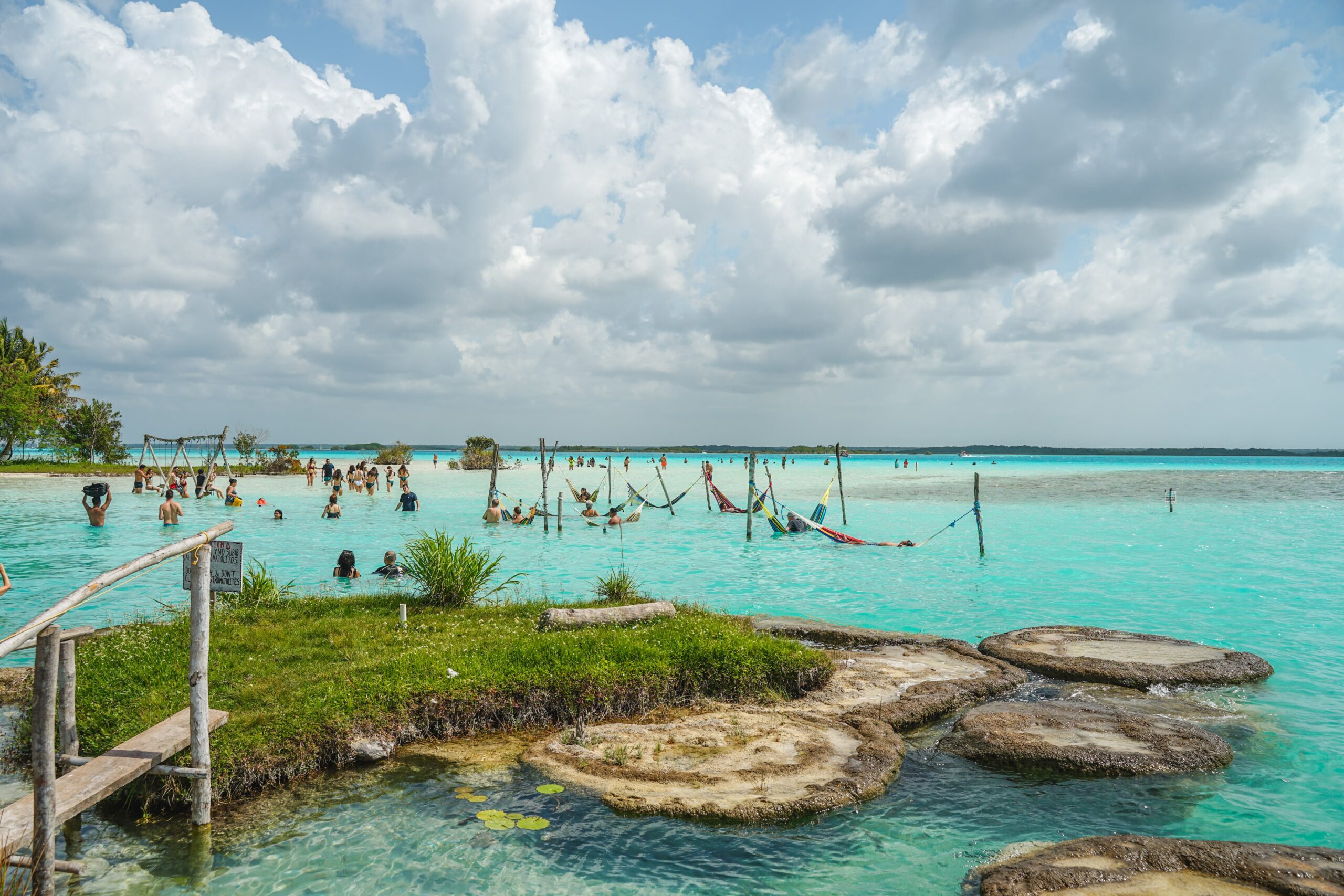 Bacalar, often called the "Lagoon of Seven Colors," is a hidden gem in the Yucatán Peninsula. The lagoon's crystal-clear waters create a stunning gradient of blue hues, making it one of the most enchanting places to relax and unwind. Visitors can explore the lagoon by kayak or boat, and the Cenote Azul, a nearby sinkhole, is a popular spot for swimming.
Real de Catorce
Real de Catorce is a former silver mining town that has retained its historic charm. Set high in the Sierra de Catorce, this town is steeped in mysticism and history. The abandoned mines and the Church of Immaculate Conception stand as remnants of a bygone era. Visitors can explore the town's winding streets and appreciate its unique blend of history and spirituality.
Valle de Bravo
Valle de Bravo is a picturesque town located by a serene lake, making it a popular destination for water sports and outdoor activities. Paragliding is a popular way to take in the stunning scenery, while sailing and water skiing are perfect for those who prefer life on the water. The town's colonial architecture and charming streets provide an ideal backdrop for relaxation and exploration.
Tequila
Tequila is synonymous with Mexico's most famous export. This town in the state of Jalisco is the birthplace of tequila, and visitors can explore agave fields, tour distilleries, and learn about the art of tequila-making. Don't forget to savor the national spirit, as no visit to Tequila is complete without a taste of this iconic beverage.
Peña de Bernal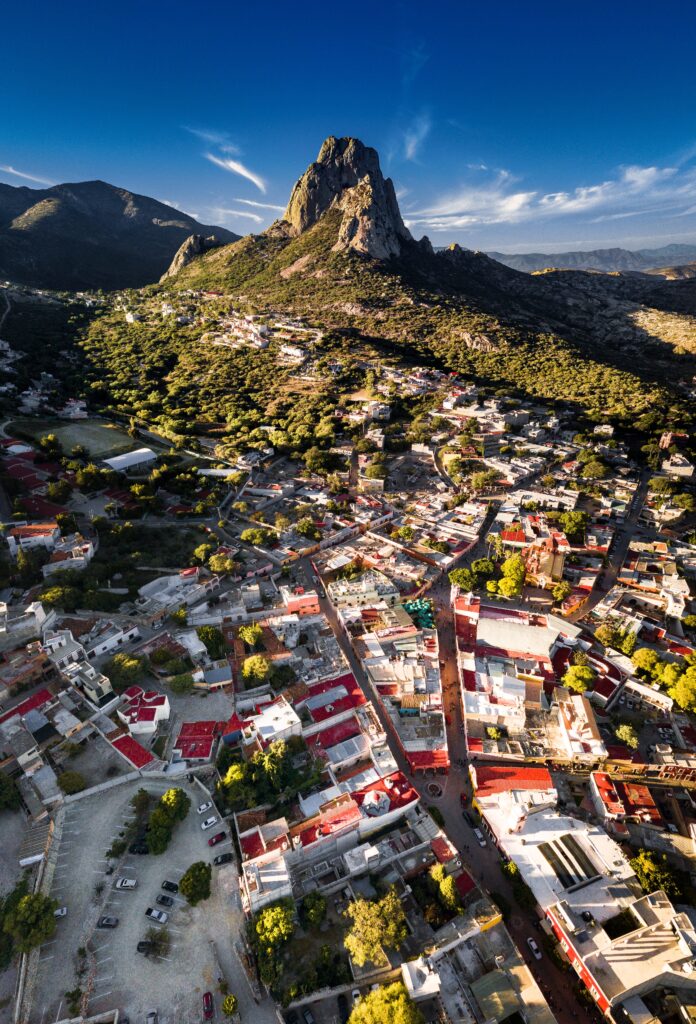 Peña de Bernal is home to one of the largest monoliths in the world. The Peña, a towering rock formation, is a draw for hikers and climbers seeking panoramic views of the surrounding landscape. The town itself is small but charming, with winding streets and traditional architecture that reflects the culture and history of the region.
Huasca de Ocampo
Huasca de Ocampo is surrounded by lush forests and is famous for its basaltic prisms, a unique geological formation. The Prismas Basálticos, a series of hexagonal basalt columns formed by ancient volcanic activity, is a must-visit attraction. Nature lovers can explore the surrounding forests, while history enthusiasts will appreciate the Hacienda Santa María Regla, a historic estate with a rich past.
Also Read:- Don't Miss These Top Australia Attractions in 2023
These 10 magical towns in Mexico each offer a distinct and captivating experience. Whether you're interested in history, culture, adventure, or simply the beauty of nature, these towns have something to offer every traveler. With Star Vacations, you can book your journey to explore these magical destinations and experience the heart and soul of Mexico. Don't miss the opportunity to discover these hidden gems – book now with Star Vacations and make your travel dreams a reality.