It is a common consensus that the Tiger is one of India's most significant symbols of culture and wildlife. The King Of The Jungle has a special place in everyone's hearts, and stellar conservation efforts under both Project Tiger and private organizations have enabled the big cat to make a spectacular recovery from being endangered. Now, nearly 5000 individual tigers rule our forests. But which ones? This is a small guide to India's more popular national parks, to give you an accurate idea for when you're planning your Indian wildlife trip.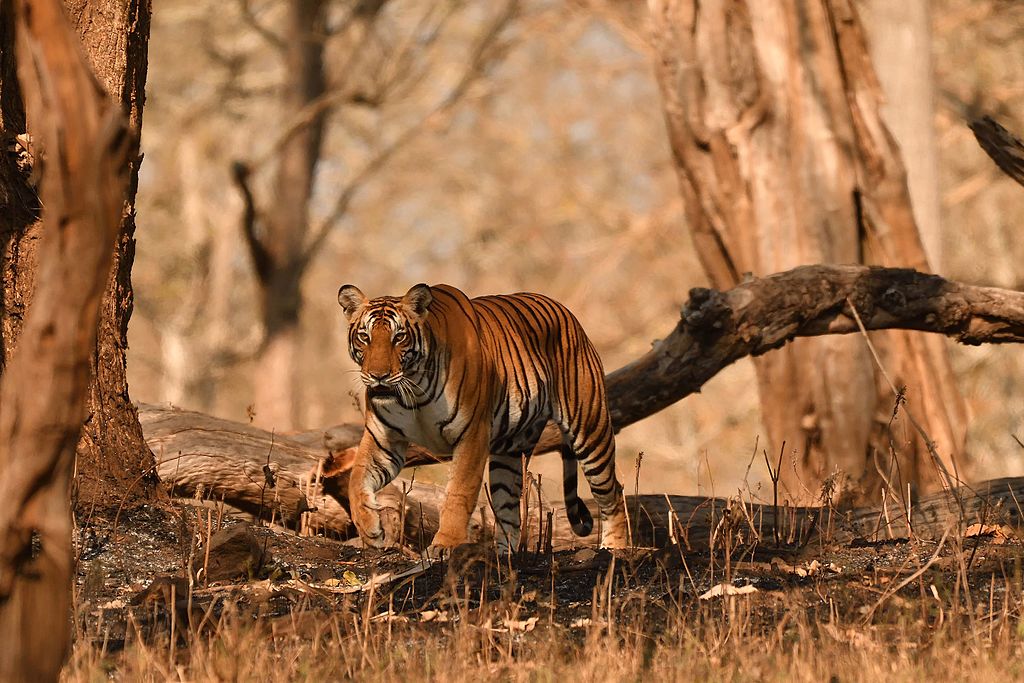 Kabini : Bengal Tiger at Kabini, Nagerhole Wildlife Sanctuary Image Credits – commons.wikimedia.org
We begin our journey in the south of India, in Karnataka state, close to the Western Ghats. Kabini is the backwaters that lie adjacent to the Nagarhole National Park (or the erstwhile Rajiv Gandhi National Park). Spread over 55 hectares of prime tropical dry deciduous forests, Kabini is a haven for multiple species of wildlife but is a special place mainly for its tigers. Nearly 200 individuals claim Kabini as their own. Some of the most famous sightings and conservation efforts have taken place in this landscape, and it shows. The tigers also share the space with nearly 100 leopards and a wide density of other large mammals.
Kabini is also the perfect jungle destination since there is an adequate number of resorts and stays close to the backwaters.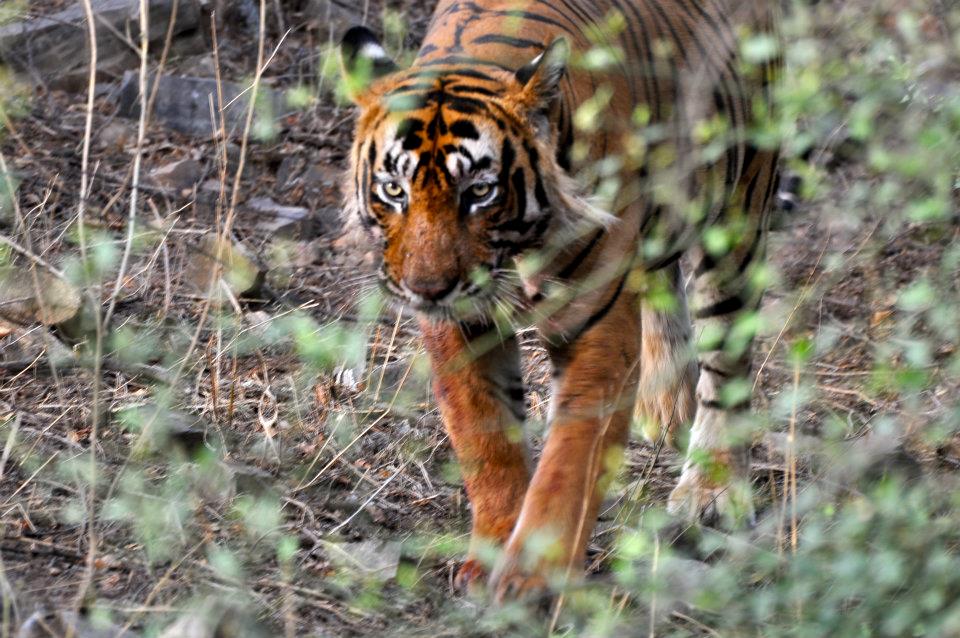 Ranthambore  Image Credits – commons.wikimedia.org
A more familiar name to some of you reading this. Ranthambore is undoubtedly India's star jewel for when it comes to tiger sightings or national parks in general. The area is swathed in heritage and biodiversity, being the original hunting grounds of the Maharajas of Jaipur. Today, it is recognized as a biodiversity hotspot by the government of India and was a key part of Project Tiger in its days. The ancient walls of Sawai Madhopur, the towering fortress that is the centre of attention around the area, is also home to a number of tigers. Ranthambore was also home to one of the world's most influential tigresses, Machhali, the queen of Ranthambore. While she has moved on since her legacy in the form of her cubs and their cubs has passed on, and Ranthambore is home to nearly 50 individuals.
Jim Corbett National  Image Credits – commons.wikimedia.org
The oldest, and possibly the most renowned national park in India, Jimm Corbet is what started it all. The very first area that was under the purview of Project Tiger. Corbett National Park is, of course, named after the legendary hunter-conservationist Jim Corbett, a man whose legacy is known amongst most people in India, even if in passing. The Garhwal region, in fact, has been home to many a man-eater that was dispatched by Jim, eventually.
Being nestled among the lower Himalayas means that Corbett has some of the most unique flora and fauna of the country, with multiple climate zones and seasons. However, the tiger is ever-present here too: In fact, Corbett is home to the highest density of tigers in the country, with nearly 300 individuals as per the 2018 census.
We've listed three exciting destinations across various landscapes and climates to get you to kickstart the planning for your wildlife trip to India, but what if you want more than tigers? Read our blog here to see what wildlife exists beyond megafauna in India.
Are you looking to explore the world with Star Vacations?
Please fill out the form, or Contact us  +91 9582896591 We will get in touch with you to discuss the details.