Reindeer husbandry is a major source of income for many in Northern Lapland. There are around 200,000 reindeer in Finland and about 6,500 reindeer owners in Lapland. Reindeer are semi-domesticated animals and owned by herders. Reindeer herding as a way of life – in its current form – is at least 500 years old. Reindeer are somewhat obedient animals, if one is able to train them first with right skills. Reindeer are an inseparable part of Lapland's nature.
Since the start of the Common Era, reindeer have been used for carrying and pulling burdens. Reindeer are extremely strong as these can carry heavy loads. Their sharp hooves enable them to walk on snow and ice. They tend to shed their antlers during the winter and new antlers grow in their place.
Reindeer Farm Finland Image Credits – wikimedia.org
Reindeer Farm Rovaniemi is a fun opportunity to visit a local reindeer farm and meet people living at the farm where both wild and trained safari reindeer live. Every visitor gets to know about the reindeer herding as a profession and gets introduced to reindeer driving. Thereon, by sitting on a sleigh, one can participate in a reindeer safari for one hour and adore beautiful snowy landscape of Rovaniemi on the way.
Coffee, tea and sweet bread is presented as refreshments at Reindeer Farm Rovaniemi. For an additional price, one may also have a lunch at the farm. However, the lunch should be ordered in advance. Guiding, transfers to farm and back and all equipment, winter clothes and shoes are included. To commemorate one's visit to Reindeer Farm & Safari, a reindeer driving license is given as a memory.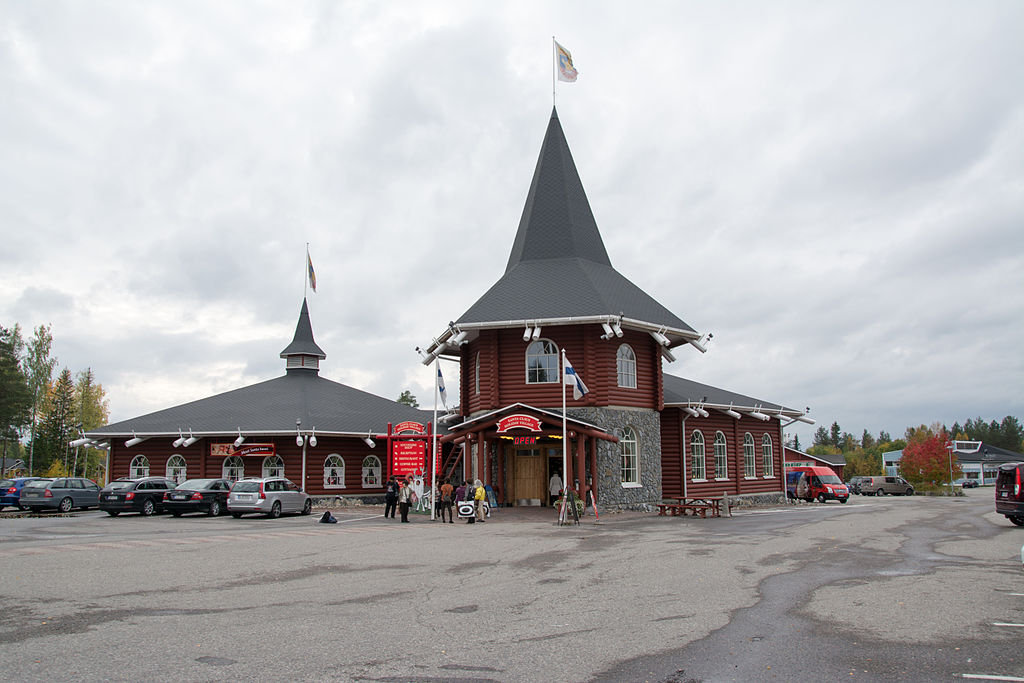 Santa Claus Holiday Village Image Credits – wikimedia.org
What are the timings and the total duration of the reindeer excursion?
Program commences at 10 am and at 2 pm at the reception of Santa Claus Holiday Village in Rovaniemi. The total duration of the reindeer excursion is around 3 hours.
Are there any pick-up/ drop-off services provided?
This program also includes pick-up / drop-off service to Rovaniemi city central hotels and the pick-up time from city central hotels is approximately 30 min – 15 min earlier than the program start time.
What is the cost?
The price is approximately 115 €/adult and 79 €/child for the ages between 3 – 12 years.
What does the price include?
* Thermal overalls and thermal boots
* Transportation
* Hot cup of juice
* About 1 hour of reindeer sleigh ride
* Chance to feed reindeers
Are you looking to explore the world with Star Vacations?
Please fill out the form, or Contact us  +91 9582896591 We will get in touch with you do discuss the details.