Santa Park, Lapland is an exciting make-believe world built inside a series of underground caves and is filled with the sincere atmosphere of Christmas. One finds the Elves doing their chores and the aroma of gingerbread cookies fill the air. Santa Park Lapland offers a wide variety of sights and activities for the whole family in Santa's secret cavern where it's Christmas all year round!
When to buy tickets for a trip during winter months?
If you are planning to visit Santa Park, Lapland in one of the winter months – tickets will be available to purchase online in August 2020.
Where is the Santa Park located?
Santa Park Arctic World is located 8 km from the center of Rovaniemi and can effortlessly be reached by the Santa Express Bus. The park is directly on top of the Arctic Circle in Rovaniemi, Finland.  One can literally cross over into the Arctic and back again plentiful times.  There is also a special sign made inside the park and when one passes through, it makes a magical noise to tell one that they have truly crossed over. Santa Park is also a 5-minute taxi ride from Santa Claus Village, which is a popular destination filled with accommodations, reindeer, a husky park, restaurants, Santa's Post Office and many other fun activities.
What are things to see at Santa Park Lapland?
Ice Gallery  Image Credits – wikimedia.org 
Ice Gallery 
After walking down the long lighted underground tunnel and making a right turn past the post office leads you to the Ice Gallery, a wonderfully decorated gallery with spectacular ice sculptures.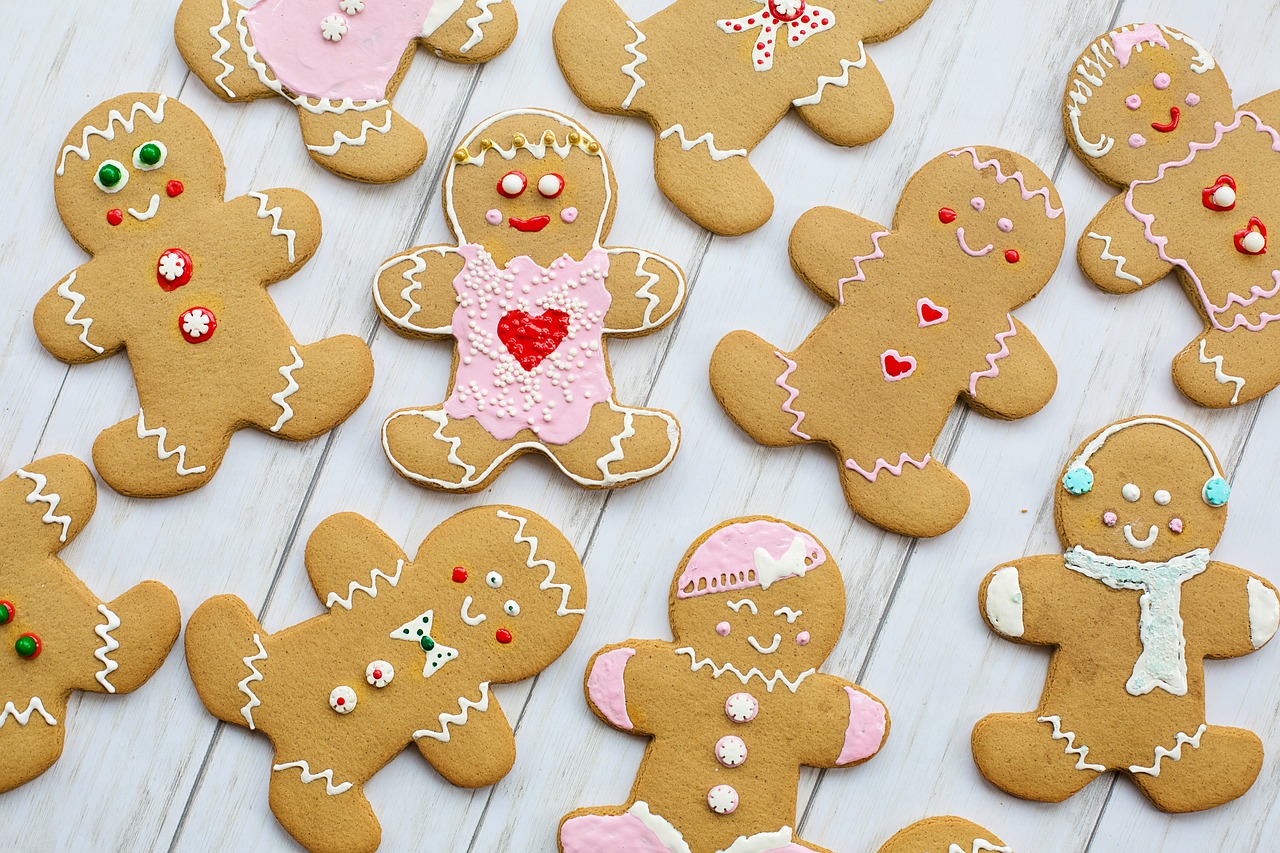 Gingerbread Image Credits – Jill Wellington
Mrs. Gingerbread's Bakery
Huddled in a small room, is the fabulous Mrs. Gingerbread's Bakery- one has fun and gets to eat something delicious. The bakery invites visitors to sit down at a table, purchase a gingerbread cookie and use icing and sprinkles to make it the most decorative, sugary cookie.
Shop at Santa Claus Workshop  Image Credits – wikimedia.org
Elf Workshop
The Elf workshop is a fun place to sit down at wooden tables to do a few special activities.  This area expanses across two areas where there is an inside area and an open area right next to it.  Some of the activities involved making elves, drawings and paintings.  Inside the Elf Workshop, there are also hundreds of art pieces decorating the walls, typically in red and white colors.
Santa's Cabin
Near the back of the park, right next to the train and Elf Workshop is the small cabin where one waits in line to meet Santa himself!
Magic Train
This is one of the things that kids look forward to the most. The train takes one through different Christmas acts with beautiful decorations throughout. The maximum per sleigh is 2 adults and 2 children.
What are the ticket prices?
Purchased tickets are effective for 2 consecutive days:
9 November- 30 November
34.00 € adult; 28.00 € / child (3-12 years old)
1 December – 21 December
35.00 € adult; 29.00 € / child (3-12 years old)
22 December- 11 January
36.00 € / adult; 30.00 € / child (3-12 years old)
Which Lodgings are closest to Santa Park?
The Arctic Tree House Hotel is at a walkable distance from Santa Park.  A road connects Santa Claus Holiday Village (another option for lodging) and Santa Park.
Are you looking to explore the world with Star Vacations?
Please fill out the form, or Contact us  +91 9582896591 We will get in touch with you do discuss the details.