Maldives Submarine tour Image Credits – wikimedia.org
On your Maldives vacation, there are a multitude of activities to keep you and your loved ones engaged throughout the entire vacation. We touched upon one of these in our previous blogs, where you can go snorkeling in the shallow waters of the Maldives with the stingrays.

But what if you want to venture out into deeper waters and explore marine life in its wildest and truest form? To swim among whale sharks, or Bottlenose dolphins?
Fortunately, the Maldives has the answer for you. Cruising in the seas via submarine is one of the perfect marine activities to do in the Maldives! It allows you to safely explore and find marine life without overly stressing the animals or putting yourself in direct risk, and also allows you to get close to marine life like never before.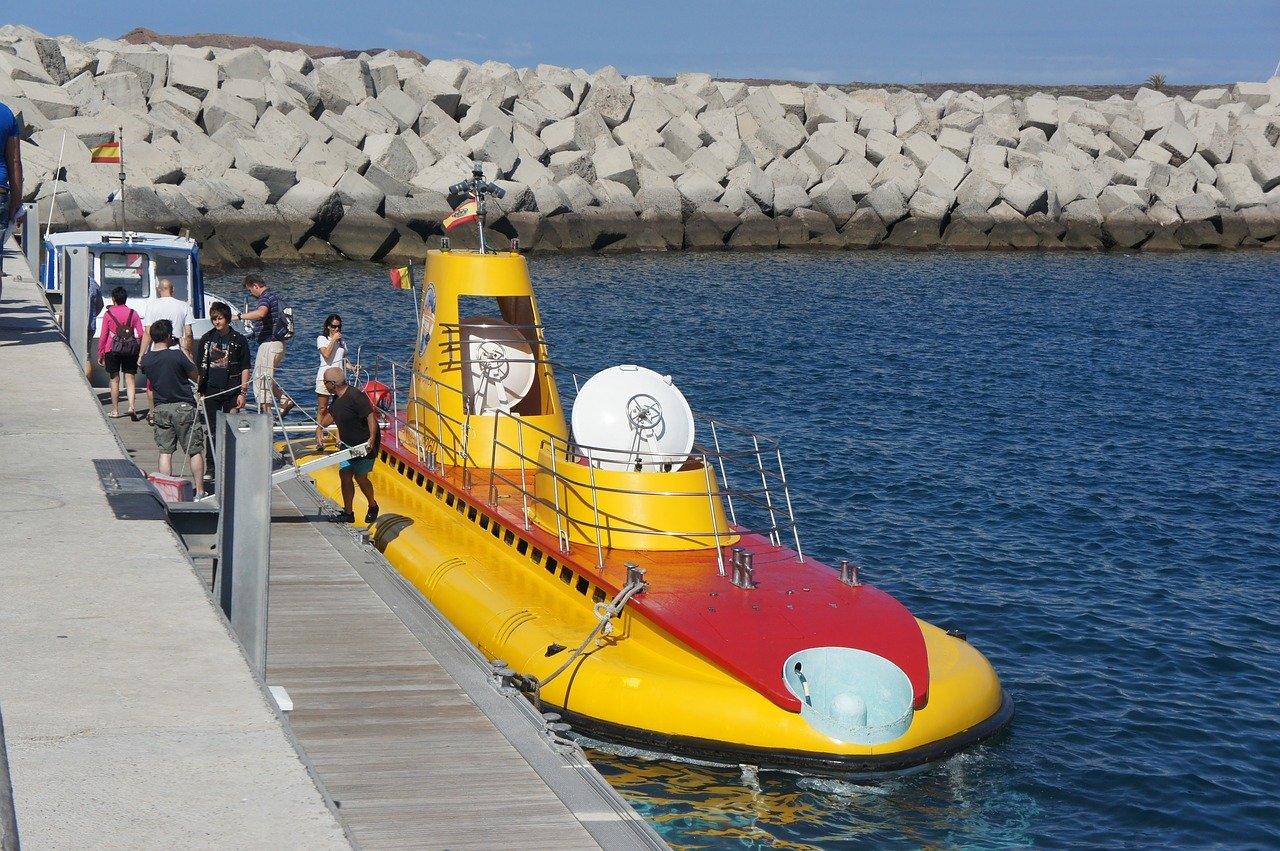 About the tour: 
The submarine used in this tour is one of the largest submarines in the world, and sets sail from the town of Male. It is primarily used for whale watching tours, although you have the opportunity to spot plenty of other marine life as well among the coral reefs that are just around 500m from the city. You will reach a maximum depth of around 100ft throughout the trip, and the submarine itself may be equipped with a feeding system to attract some of the smaller fish for a meal. 
As you descend into the waters, you'll be greeted by lionfish or parrotfish swimming alongside the submarine, as if to accompany you through the waters. The flagship species that you may get to see during your tour are the whales and dolphins. From Humpbacks to Bottlenose Dolphins, or smaller ones like Spinner Dolphins. You may even get to see the dolphins swim alongside you! Of course, another flagship species that the Maldives is popular for is the whale shark, the largest known species of fish in the world! 
Semi Submarine in Maldives Image Credits – wikimedia.org
A whale-watching submarine is a truly unique experience that you cannot miss if you're planning a Maldives vacation. If you're wondering how best to fit in a submarine expedition on your Maldives Trip, talk to us at Star Vacations and we can do the legwork for you! 
Please fill out the form, or Contact us  +91 9582896591 We will get in touch with you to discuss the details.