Trekking Mount Kilimanjaro in Tanzania
The snow-capped Mount Kilimanjaro in Tanzania is not only Africa's but the world's highest free-standing mountain at 19,341 feet or 5,895 meters. It is also the world's tallest walkable mountain, and what a glorious enjoyable walk it is! To reach the summit of Mount Kilimanjaro, one must traverse through five distinct climate zones ranging from Alpine deserts to Rainforests, and eventually glacial Arctic zone. Although it is very much possible to trek and climb Mount Kilimanjaro without any previous mountaineering experience, training or equipment, summiting the highest roof in Africa is not an easy task. 
Find a travel agency in Africa – The highly qualified experts say that only 65% of climbers make it to the summit of Mount Kilimanjaro. You have a greater chance of success if you choose the right tour operator. According to the laws and customs of Tanzania, it is compulsory to climb Mount Kilimanjaro with a guide only. Organised tours and guides offer a better experience and backup in case of an emergency, whereas local independent guides come at slightly cheaper rates. Tour operators vary from diligent to downright negligent, so it is of utmost priority to choose safety over cost in case of an emergency. Avoid low-end companies which offer tour operators and make sure to check the operator's reviews and success rate before deciding.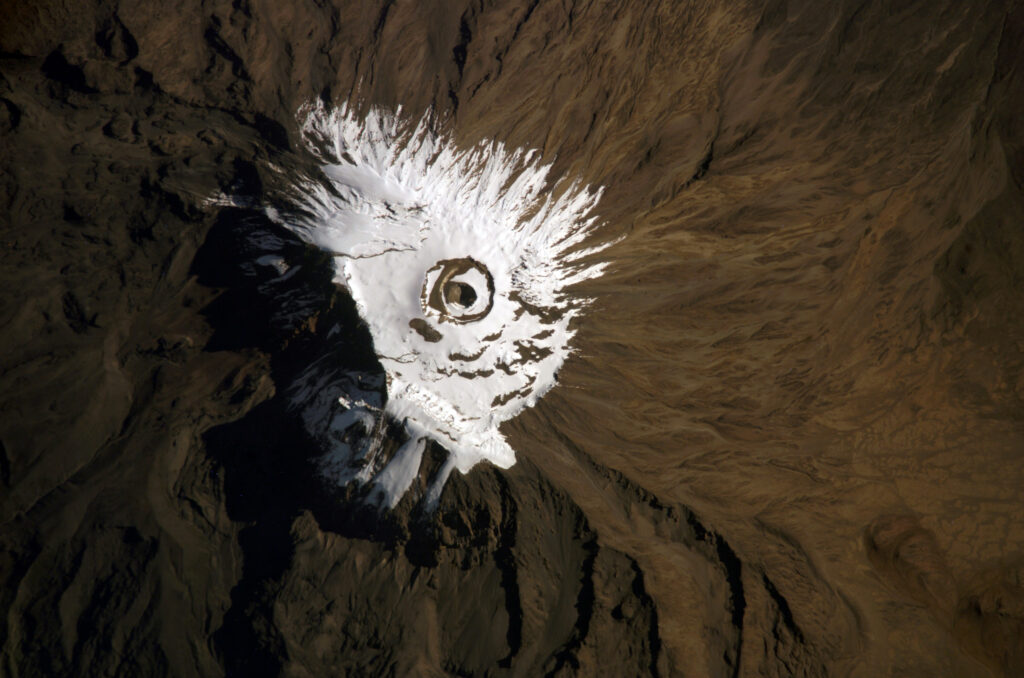 Time Your Trip – Mount Kilimanjaro is trekkable all year long, but there are some months which offer a more comfortable experience and climb. Tanzanian weather patterns show us that there are two optimum seasons for climbing Mount Kilimanjaro, from January to March and from June to October. During the months between January and March, the weather is cooler, and the routes are less crowded. From June to October, the weather is warmer, and the mountain routes are busier, and there is a lot of hustle due to the season coinciding with the Northern Hemisphere summer holidays. It is best to avoid the wet rainy months of April, May and November but warm clothing is essential for the trek all year round. It is ideal to book well in advance for peak season trips with the safest tour operator for the most pleasant journey.
Prepare for success – Although mountaineering training isn't entirely necessary to trek Mount Kilimanjaro, a reasonable level of body fitness goes a long way for Mount Kilimanjaro. If you lack in this department, a few months of fitness training and stamina development would be an add on before your trek to Mount Kilimanjaro. Practice hikes can also help you acclimatise in your mountain boots and avoid the possibility of the development of blisters. Exertion at high altitude can also affect your body in various ways so it is best to check with a doctor and get a medical check-up done before the trek upon arrival to Tanzania. Comprehensive travel insurance is necessary for your trek, make sure your travel insurance plan includes cover for medical treatment and emergency evacuation by helicopter is needed.
Choose your route for trekking Mount Kilimanjaro – There are mainly seven routes that lead you to the summit of Mount Kilimanjaro. Each trail varies in terms of difficulty, scenic beauty and tourist traffic, and choosing the ideal route for yourself is the most important part of the planning process. The timings depend upon which route you pick with hikes taking anywhere between five to ten days. The routes with the highest success rate of reaching the summit are those which take longer and ascend at a gradual rate allowing the climbers and trekkers to acclimate their body to the changing climate and altitude conditions of the mountain.
The seven different routes to trek Mount Kilimanjaro –
Marangu – This route is known as the Coca Cola route, and is also the easiest route to trek Mount Kilimanjaro. It is traditionally considered the easiest with a gradual slope and communal sleeping huts located at strategic positions along the way. It takes a minimum of five days to climb, although success rates for this time frame are lower. Despite its reputation, experts do not recommend trekking via the Marangu route because it is the most crowded of all the routes and the least scenic route.
Machame – This route is also known as the Whiskey route and was opened as a tougher alternative to the Marangu route and has replaced Mount Kilimanjaro's oldest and most popular route for adventurous climbers. This route can get pretty crowded, especially at bottlenecks in the rainforest section, but it is steeper and has a higher success rate than the Marangu route. You will need at least six days to trek the Machame route, preferably seven if you want to trek Kilimanjaro at a steady pace. The Machame route is the most affordable route too. 
Lemosho – As one of the mountain's newer routes, Lemosho comes highly recommended by trusted operators like Thomson and Ultimate Kilimanjaro. It sees far fewer crowds than Marangu and Machame, standing out for its unparalleled scenery with panoramic views from all sides of the mountain. This route takes a minimum of six days, although eight to nine days is recommended. Plenty of time for acclimatisation and a daytime summit bid explain Lemosho's high success rate.
Northern Circuit – Those with plenty of time to spare should consider the Northern Circuit. Kilimanjaro's newest route takes nine days and virtually circumnavigates the mountain, making it the longest choice both in terms of time and distance travelled. The extra days spent at mid-altitude allow for plenty of acclimatization, which in turn leads to an excellent summit success rate. This is also the most remote route, with magnificent scenery including elevated views into neighbouring Kenya.
Rongai – Rongai is the only route to approach Kilimanjaro from the north, near the Kenyan border. It sees relatively few climbers and is a particularly good choice if you decide to travel during the rainy season as the mountain's northern face sees the least precipitation. Cons include the fact that the scenery is not as varied as some of the other routes and the fact that the descent takes you down the crowded Marangu route. Rongai takes six to seven days to complete.
Shira – The Shira route approaches the mountain from the west and is nearly identical to the Lemosho route. The only difference is that instead of starting the trek at the Londorossi Gate, climbers are transported by vehicle to the Shira Gate at 11,800 feet or 3,600 meters. This allows you to skip the initial section of the climb but also puts you at greater risk of altitude sickness due to the relatively high starting point. This route takes between seven and ten days.
Umbwe – As the most challenging of the Kilimanjaro trekking routes, Umbwe is only recommended for experienced climbers who are confident in their ability to acclimatise quickly. It takes a minimum of six days and involves steep, difficult slopes with a rapid ascent profile. You'll also be making your summit bid under cover of darkness. Because of this, Umbwe has a low success rate. However, it is also one of the least crowded and most visually impressive routes.
Pack Carefully for your trip – It is very important to find the balance between packing light and making sure that you have every essential thing that you need for your trek to Mount Kilimanjaro. Layers are crucial given the diversity of Mount Kilimanjaro's climate. You'll need sun protection for the lower reaches, and warm clothes for the summit. A good quality sleeping bag is essential, as is a basic first aid kit (your operator should provide more extensive safety equipment, including oxygen and a defibrillator). It is possible to rent equipment on-site, although quality and fit vary greatly. Remember to pack spare batteries for your camera, and photocopies of your passport and insurance documents.
Get acclimated with the altitude –  Altitude sickness is the single biggest reason for failed summit attempts on Kilimanjaro. The best way to acclimatise to the mountain's extreme altitude is to choose a route that ascends gradually, taking six days or longer. Certain medications (like Diamox and ibuprofen) may help to lessen the effects of altitude sickness, while hydration (preferably with purified water) is also important. Altitude sickness can affect anyone, regardless of your training or fitness, and as such, you must recognise the symptoms. These include headaches, dizziness, nausea, fatigue, and shortness of breath. Read up on the effects in advance and be prepared to descend if necessary, remembering that the most serious form of altitude sickness can be fatal.
Budgeting for your trip to Mount Kilimanjaro –  A Kilimanjaro trek can cost anywhere from USD 2400 to USD 8000 USDacclimatise per person. This fee should include camping, food, guides, park fees, and transport to and from the mountain. You need to make sure that your food is decent, that your guides and porters are fairly treated and well trained and that you get a good night's sleep. While the shorter routes are cheaper, your chances of reaching the summit are significantly reduced as a result of poor acclimatisation. If you opt for a "good deal" make absolutely sure that your guides and porters are well-equipped to handle emergencies.
Are you looking to travel & explore the world ?
We've got special offers for travel around the world just for you. Plan the perfect vacation with us,  Please fill out the form, or Contact us  +91 9582896591,  We will get in touch with you to discuss the details.
Featured Image Trekking Mount Kilimanjaro in Tanzania Image Credits – uncorneredmarket.com