Japan is a country made up of islands in East Asia and is located in the Northwest Pacific Ocean. It is bordered on the western side by the Sea of Japan which extends from the Sea of Okhotsk in the North towards the East China Sea and Taiwan towards the South. Japan is an intense part of the ring of fire and spans an archipelago of 6852 islands which cover 377,975 square kilometers. The five main islands of Japan which are also the most famous are Hokkaidu, Honshu, Shikoku, Kyushu, and Okinawa. The largest city in Japan is Tokyo and other big cities include Yokohama, Osaka, Nagoya, Sapporo, Fukuoka, Kobe, and Kyoto. 
The eleventh most populous country in the world is Japan and it is also one of the most densely populated and urbanized ones as well.
The best places to be once you set foot in Japan in 2021 – 
Tokyo – Tokyo would be the most happening city in Japan in the summer of 2021 as it is hosting the postponed 2020 Tokyo Summer Olympic Games. There are three core concepts for the Tokyo Olympic Games which are also known as the games' vision. They are 'Striving for your personal best', 'Accepting one another' and 'Passing on the legacy for the future'. The country's capital Tokyo is the best place to be as you can enjoy the legacy of the summer Olympic sports and the diverse cultures of the athletes. Tokyo is the world's most populous metropolis and a variety of incredible yet unique options for shopping, entertainment, and exploration.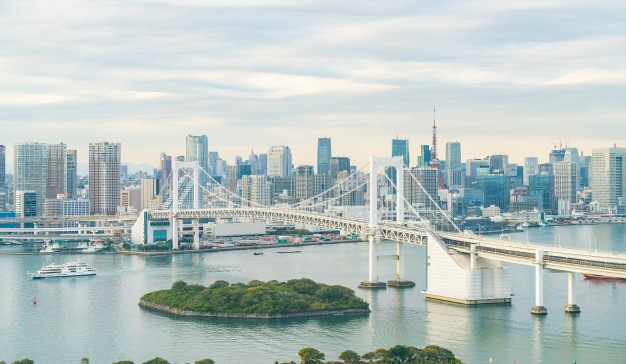 Yokohama – Yokohama is a beautiful city that lies south of Tokyo, on the scenic western coast of Tokyo Bay. It is known for being Japan's first port city that officially opened to foreign trade in 1859. It's not a stretch to say that international influences have shaped Yokohama's character, from the city's signature brick architectural structure to the famous Yokohama Chinatown city that was formed by Chinese immigrants who settled in the nineteenth century. People who visit Yokohama can take in a scenic harbor view via waterbus or atop the iconic Ferris wheel, as well as enjoy various museums and multiple shopping opportunities.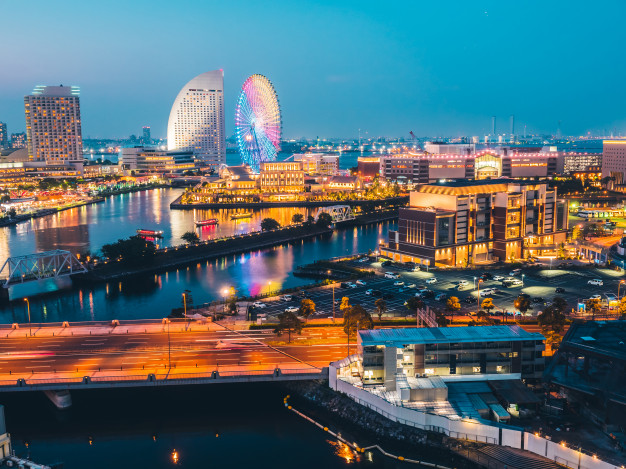 Kyoto – Kyoto was the official capital city of Japan for over a thousand years and it remains one of the topmost destinations to experience traditional Japanese culture. The city has around two thousand temples and shrines including the Golden Pavilion. Ryoanji in Kyoto known for its Zen rock garden and Fushimi Inari Taisha in Kyoto is known as the shrine with a tunnel of five thousand vermilion torii gates. One of the most talked-about areas of Kyoto is undoubtedly the Geisha district. While Geiko and Maiko are known for being elusive if you are lucky enough you may find one of these kimono adorned ladies taking a stroll here! People who love art and history would definitely not want to miss the Kyoto National Museum, which houses over 230 designated National Treasures and Important Cultural Properties.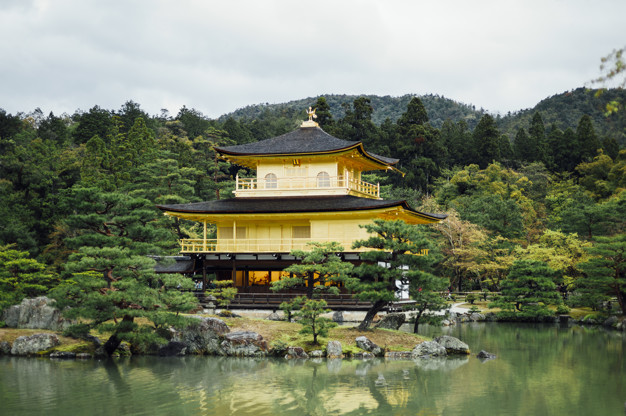 Osaka – Osaka is one of the largest cities in Japan and the largest city in the Kansai region and it is really known for its colorful and lively character. It has a very distinct dialect and exceptionally unique cuisine that is extremely popular throughout Japan. Osaka is a great place to experience the urban atmosphere in Japan in its most unique form, with entertainment for both kids and adults alike. One of the world's largest public aquariums is located in Osaka and Universal Studios Japan is also located in Osaka. A trip to Osaka can never be complete without a visit to the entertainment district of Dotonbori, which has its iconic neon signboards, amusement facilities, and numerous restaurants that are over there. Osaka also has locations to enjoy traditional Japanese culture and history, such as Osaka Castle, Sumiyoshi Taisha Shrine, and even Bunraku puppet shows.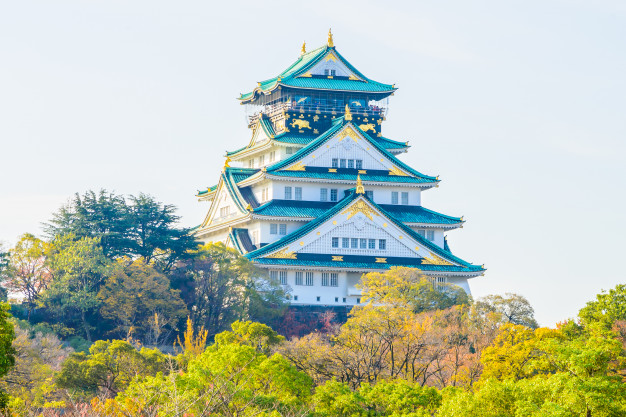 Things to do in Japan – 
Things to do in Tokyo – 
Watch a Sumo Wrestling Match – Kokugikan, which is Japan's most famous sumo wrestling arena, hosts tournaments three times each year. The sumo wrestling that we see today dates back to the seventeenth century, though its origins date back even further than that. Even to this day, it's still one of the most popular and well-known traditions in the country. If you're in town at the right time, this is a must-watch. Tickets sell out quickly so you must definitely book early. To learn more about the sport, visit one of the sumo stables called "heya". There you'll get to see where the wrestlers train and live. The visits must be arranged well in advance. Ticket prices vary but expect to pay around 2200 JYN for a sumo wrestling match but it is an experience that you will relish.
Gaze at Mount Fuji from Hakone – Hakone is an extremely beautiful place to gaze in the eye of Mount Fuji. Located just over an hour away from Tokyo, Hakone is one of the best places to get away from the city, relax for a few days, and look at the Fuji-san, one of Japan's three holy mountains. There are countless guest houses in the area, many with their own private onsen (hot springs). It's a great romantic getaway spot if you're traveling as a couple. For a unique view of the region, grab a seat on the Hakone Ropeway whose tickets are priced at 400 JPY.
See the Hachiko Statue – The Hachiko Statue is a complete life-sized statue of a dog from 1925. When the dog's owner died, Hachiko still went to the train station to wait for him to return from work, each and every day, just as every loyal creature should do. And he did so for over ten years. The dog is a national hero in Japan and his story is well known as it highlights characteristics of loyalty and devotion, which the Japanese value very highly. The incredible statue stands in front of the Shibuya Station.
Shop at Akihabara Electric Town – This is the Tsukiji Market of the electronics world of Tokyo. You can find pretty much anything you've ever imagined, as well as all the things you've never even dreamed of over here. Many up-and-coming electronic devices and gadgets are tested here and then brought to life. The area has a very futuristic feel to it, with tons of bright lights and huge billboards around. It looks like something out of a sci-fi movie like Blade Runner. There are also lots of local artists selling their music out here too if you like indie music.
Wander Roppongi Hills – There are various buildings to see, all of which have been designed by leading architects of Japan, as well as various public art displays. A visit here is free — all you have to do is catch a ride up the hill. You'll find Mori Tower here, one of the tallest buildings in the city, as well as the Tokyo City View, which offers one of the best views in the city. Admission to the viewpoint will cost you 1800 JPY.
Drink in Golden Gai – This little alleyway of back-street bars is a lively place to drink at night in the wondrous city of Tokyo. There isn't much going on during the day here, but come sundown, these zigzagging hallways and closet-sized beer rooms are filled with interesting people, cheap drinks, and interesting music. It has a bit of a red-light district feel to it as it lacks the polish of the rest of the city. But it is not to be missed.
Hop onto A Suijo Bus – For centuries, Tokyo has been centralized around its rivers and the river canals. One of the traditional ways to get around has always been via the water-bus. This is a fun alternative to the subway and offers a different perspective of the bustling city. There are even beautiful floating restaurants, known as the legendary yakata-bune as well as lunch and dinner cruises that you can book. You can expect to pay at least 6000 JPY for a cruise with a meal, whereas the regular ferry costs as low as 600 JPY.
Visit the Great Buddha – Make a day trip to the small city of Kamakura to see a thirteen metre bronze statue of Buddha. This statue was built in the year 1252, the statue was initially constructed within a temple, but the temple was washed away on several occasions by storms so the statue now sits in the open air. You can even go inside the statue as well, quite remarkably. However, there's nothing to really see inside but it's neat to be able to step inside a centuries-old work of artworks and inscriptions. The journey to Kamakura takes around an hour from Tokyo and is free with a Japan Rail Pass. Admission to see the Buddha is 200 JPY.
Have Dinner With Ninjas – For a unique dining experience, head to Ninja Akasaka. It's a ninja-themed restaurant designed like an Edo-era building from medieval Japan that would definitely blow your mind away! The wait staff are clothed in stereotypical all-black "ninja" garb and trained in all sorts of tricks, simple illusions and will entertain you. You'll order your meal off of old scrolls while being entertained by the skillful tricks of your server. It's super fun and unlike any other restaurant that people usually visit in Japan.
Tokyo Metropolitan Teien Art Museum – Built in the year 1933, this small museum used to be the official residence of the Prince and Princess Asaka of Japan. The prince had come back to Japan after studying from Paris and wanted to bring the art deco style to Japan, which explains the building's style and decorations. In the year 1983, the residence became a museum and is now home to a rotating series of modern art exhibitions. Admission is 200 JPY.
Things to do in Yokohama – 
Explore Japan's biggest Chinatown – Visit Yokohama's vibrant Chinatown and prepare to be mesmerized by the sights and smells of nikuman, also known as meat buns, geppei, also known as mooncakes, and other varieties of steamed deliciousness lining the streets. Never come here with an empty stomach cause it won't be long until you step in line to try it all yourself.
Elevate your view at the Landmark Tower Sky Garden – Step into the elevator in the second-floor lobby of Landmark Tower and forty super fast seconds later you'll be able to see the beautiful bay area from nearly three hundred meters up and with a three sixty-degree view.
Travel back to the year 1958 at Shin-Yokohama Raumen Museum –

Shin-Yokohama's Raumen Museum is a collection of rare ramen shops in which visitors can partake in as many bowls of regional ramen as their stomach can withstand. The 'museum' part comes in the form of the blast-from-the-past recreation of the 1958 Japanese neighborhood where the shops are located.
Land on history at the Redbrick warehouse – Experience and feel the incredible sight of  Yokohama's old and new atmosphere at Akarenga Soko or the Red Brick Warehouse. The two brick-clad buildings were constructed in 1911 and 1913 and are located very near the spot where Commodore Perry's Black Ships arrived in 1859. Step inside, though, and you'll discover a whole new world of designer stores and stylish restaurants to keep you busy all day long.
Climb aboard the Nippon Maru Sailing Ship – Built to train cadets, this full-sized vessel is nearly as long as a soccer field. A rich hundred and fifty-year-old maritime history lesson awaits within, as you can see the rooms that cadets, cooks, and the room that the captain lived in. Delve deeper into Yokohama's seafaring story through interactive exhibits at the maritime museum next door to you.
How to get around in Japan's Cities – 
Bus – Buses are widely available almost everywhere in Japan, though you can usually get by without them as the subway and train system in the city is comprehensive. If you do need to take the bus, fares are around two hundred and ten Japanese Yen for adults and a hundred and ten Japanese Yen for kids. Toei is the main bus company providing service in Tokyo. You can get a single-day bus pass for Toei lines for five hundred Japanese Yen . You can get them from the bus driver. Buses usually run from six in the morning to ten at night. If you plan on using the buses often, you can get discounted fares by using a prepaid Pasmo card or Suica card in Tokyo, which would lower the fare to two hundred and six Japanese Yen and save you fumbling for your change every time you ride. 
Subway/Train – The metro and train system in Tokyo is one of the most iconic and well known in the world. It ferries almost nine million riders around the city each and every day and is known for being on time. The metro system is made up of thirteen different lines with tickets starting at one hundred and seventy Japanese Yen (one hundred and sixty-five Japanese Yen with a Pasmo or Suica prepaid card). You can get a twenty-four-hour pre-paid hour pass for eight hundred Japanese Yen, a forty-eight-hour pass for one thousand two hundred Japanese Yen, and a seventy-two-hour pass for one thousand five hundred Japanese Yen. It works on all Tokyo Metro and Toei Lines in Japan. The metro lines in the other major metropolitan cities such as Yokohama and Osaka have similar rates. Trains are available from five in the morning to twelve in the night and there are women-only cars for added security and safety as well. Things get busy at rush hour so try to avoid it if you can. It's from 7:30 am to 9:30 am and 5:30 pm to 7:30 pm on weekdays. There are also many JR trains in Japan, so if you have a Japan Rail Pass you can travel around Japan for free.
Taxi – Taxis in Japan aren't cheap so avoid them if you can. Fares start at four hundred and seventy-five Japanese Yen and go up by four hundred and fifteen Japanese Yen per kilometer. Avoid them if you can!
Bicycle – Japan is a relatively safe country to bike in as there are lots of bike lanes in all the cities and a ton of local cyclists who commute via bicycle. For a full-day rental, expect to pay between thousand to one thousand two hundred Japanese Yen. Hourly rentals can usually be found for two hundred to three hundred Japanese Yen as well if you just need a short-term rental.
So see you in Japan in the Spring of 2021, all ready to witness the incredible summer Olympic Games in Tokyo and have fun around in Japan in 2021