The Andaman islands are very quaintly nestled in the Indian Ocean but there are a ton of water activities and adventures that one can do over here to enjoy themselves to the fullest.
Andaman islands are a very popular all-year-round tourist destination. There is a great abundance of white sandy beaches, turquoise lagoons, bright sunny tropical days with occasional bouts of rainfall, and warm and pleasant tropical weather all year around. The luxury tours to Andaman from Star Vacation India lets you get an amazing glimpse of the perfect family vacation or a romantic getaway with your significant other. The most amazing things to do in the Andamans include nature walks, sunset viewing, seaplane rides, swimming with elephants, and most importantly, watersports, which you will get to experience in your luxury tours to Andaman.
Snorkeling – If you have never gone snorkeling in your entire life, then now is your first chance. This water sport is one of the most exciting water sports to be experienced on the islands of Andaman. You get to see rare glimpses of thrilling and exciting marine life and coral reefs from snorkeling, which would be impossible to experience otherwise. Also, the most amazing part is that you can get the whole experience recorded or shoot it yourself and get amazing underwater shots of yourself.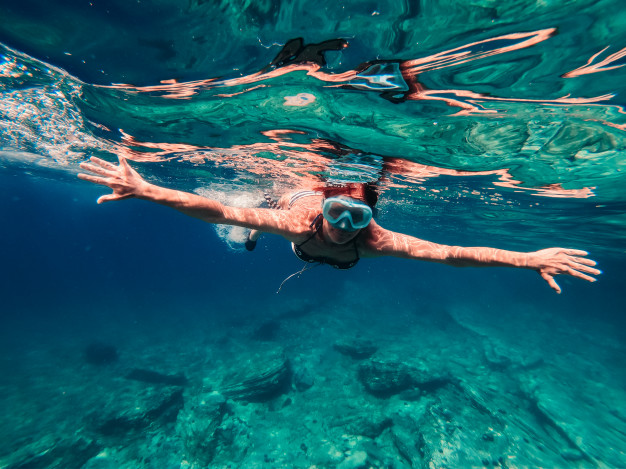 Scuba Diving – In case you are wondering, you definitely don't need to be a learned swimmer to become a scuba diver or go scuba diving. All you need is a good trainer and a couple of hours of training and you should be good to go underwater. Never let your fears hold you back as you will miss some amazing and thrilling adventure activities. The scuba diving adventure experience in the Andaman islands gives you a chance to enjoy the wondrous marine life, the great coral reefs and also lets you experience underwater videography and photography. This activity is a really fun family activity and is safe for children and parents alike. It does not matter whether you are looking for luxury tours to Andaman for couples or for parents, scuba diving is an activity that everybody should experience.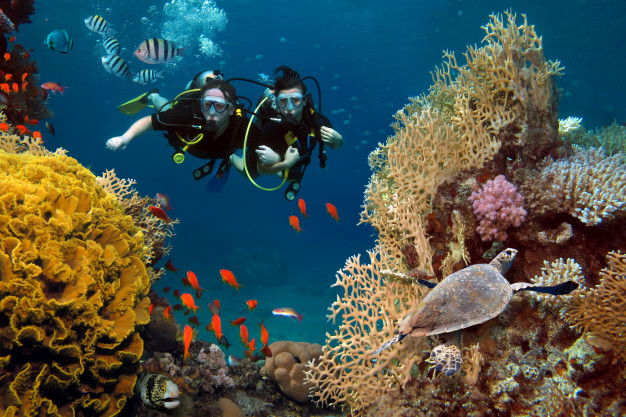 Banana Boat Ride – One of the most famous boat rides of the Andaman islands is the banana boat ride and this is a really fun activity to do. The activity is absolutely safe, cheap, and fun for the whole family. An instructor on board will give you full instructions, safety equipment, and guide you as to how you need to maneuver the boat. You can get these rides almost anywhere on the Andaman islands and enjoy these rides as many times as you like. Other water sports in the Andaman islands include jet-skiing, kayaking, and speed boating.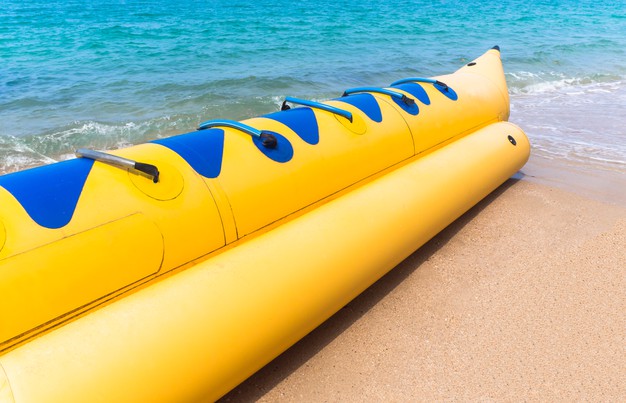 Glass Bottom Boat Ride – If you want to see the extremely amazing marine life and coral reefs, without getting wet at all, then might we suggest booking yourself a glass-bottom boat ride. If you have a fear of water or just want to stay completely dry, then this is probably the activity for you and your family. It is absolutely safe, cheap, and suitable for all ages alike.
Parasailing – This activity is appropriate to satisfy the adrenaline junky within yourself. Parasailing is the best of both worlds as you enjoy an all in one water and air-based activity and adventure sport. The activity is extremely safe, you are provided with all the necessary safety gear as well as given a full briefing before parasailing.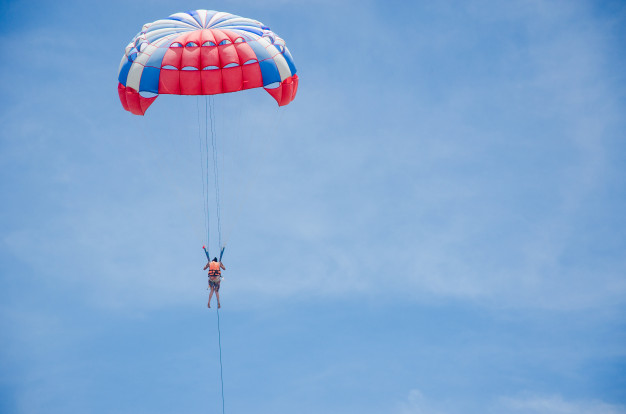 Sea-Plane Ride – If you want to experience a seaplane ride at night without burning a hole in your pocket,  we suggest doing so at the incredible Andaman Islands. The tiny plane cruises at a high altitude and you can enjoy some breath-taking views of the sprawling landscape below and the Indian Ocean. The sea-plane can take up to 9 people at a time, and the ride is about 15 minutes in length. The luxury tours to Andaman from us will give you the perfect experience in the Andaman Islands.