Krabi, a tropical paradise nestled in the heart of southern Thailand, has long been a dream destination for travelers seeking sun, sand, and stunning natural beauty. Whether you're an adventure enthusiast, a beach bum, or a cultural explorer, Krabi has something for everyone. However, with its diverse range of accommodations, from bustling towns to serene beachfront resorts, choosing the right place to stay can be a daunting task.
In this comprehensive guide, we'll answer all your questions about where to stay in Krabi, including the best areas to consider, the difference between Krabi and Ao Nang, the ideal duration of your stay, what makes Krabi famous, and the best time to visit this enchanting province of Thailand.
Which Part of Krabi is Best to Stay?
Krabi offers a variety of locations to suit different preferences. The best part of Krabi to stay in depends on what kind of experience you're seeking:
Ao Nang: If you're looking for a lively atmosphere with plenty of restaurants, bars, and shops, Ao Nang is an excellent choice. It's also a convenient base for exploring nearby islands, such as Railay Beach and Phi Phi Islands.
Krabi Town: For a more local and budget-friendly experience, Krabi Town is a bustling hub with a charming riverside and a gateway to various attractions in the region.
Railay Beach: If you want to wake up to stunning beach views surrounded by limestone cliffs, Railay Beach is a secluded paradise accessible only by boat.
Koh Lanta: For a more relaxed and less crowded atmosphere, consider Koh Lanta, known for its pristine beaches and laid-back vibe.
We'll delve deeper into each area, highlighting their unique characteristics and the types of travelers they cater to.
Also Read:- 12 Pro Tips for Experiencing Walt Disney World Alone
Is it Better to Stay in Krabi or Ao Nang?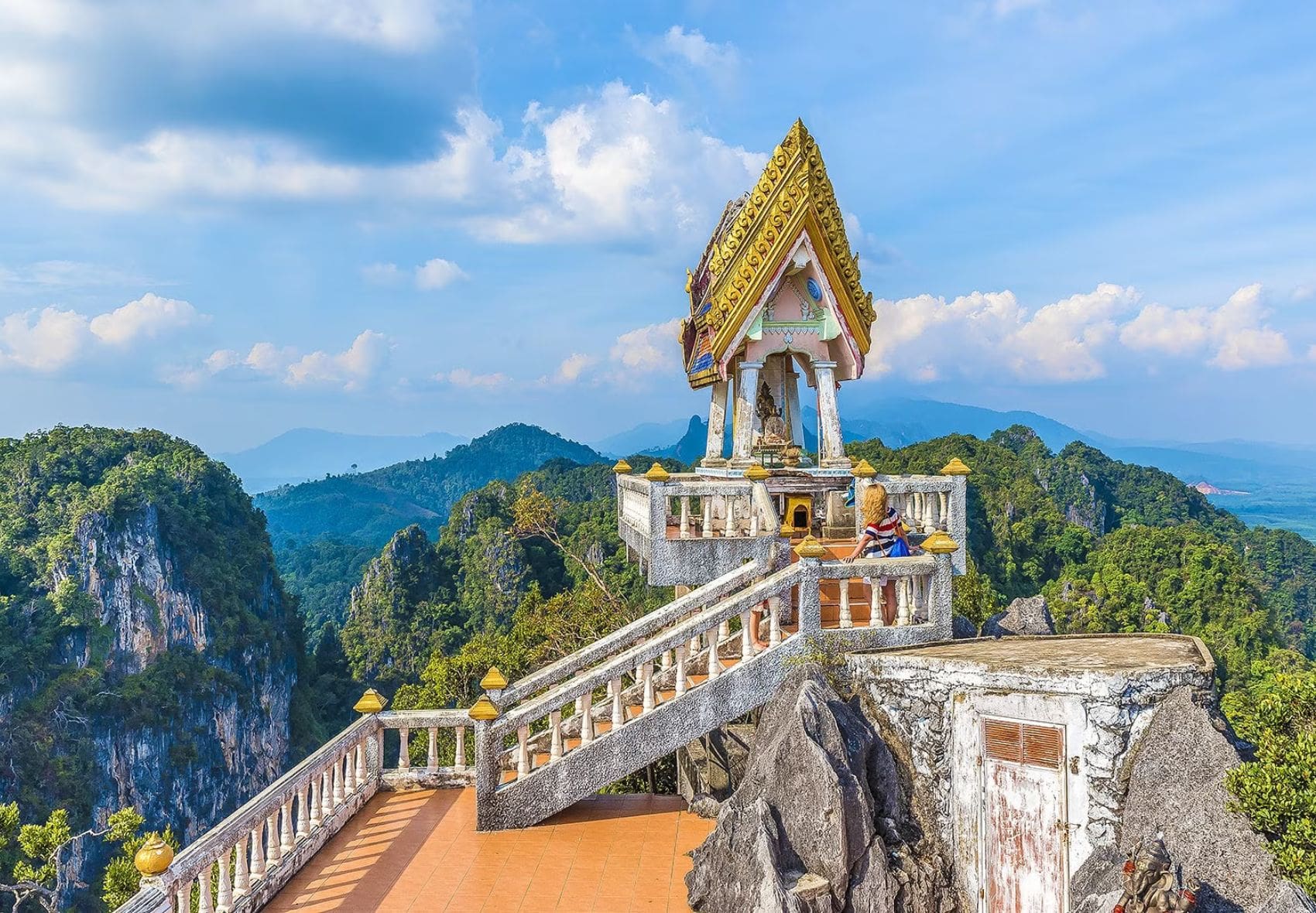 Krabi Town and Ao Nang are two popular options, and the choice depends on your preferences:
Krabi Town: Offers a more authentic Thai experience with local markets, affordable accommodations, and access to nearby attractions.
Ao Nang: Known for its bustling nightlife, numerous dining options, and proximity to beautiful beaches and island hopping tours.
We'll provide more detailed information to help you make an informed decision.
How Many Days in Krabi is Enough?
The ideal duration for your Krabi trip depends on your interests and the activities you want to experience. We'll provide sample itineraries for short getaways and longer vacations, ensuring you make the most of your stay.
Also Read:- 25 Fun Things to Do in San Francisco at Night 2023
Why is Krabi Famous?
Krabi is renowned for several reasons:
Stunning Beaches: The province boasts some of the most beautiful beaches in Thailand, including Railay Beach and Ao Nang Beach.
Adventure Activities: It's a hub for adventure enthusiasts, offering rock climbing, scuba diving, snorkeling, and hiking opportunities.
Breathtaking Natural Beauty: Krabi's dramatic limestone cliffs, clear emerald waters, and lush jungles make it a photographer's paradise.
Cultural Attractions: Explore Buddhist temples, local markets, and traditional villages to immerse yourself in Thai culture.
We'll elaborate on each of these points to showcase why Krabi is a must-visit destination.
Which Month is Best for Krabi, Thailand?
The best time to visit Krabi depends on the weather and your preferences. We'll provide a breakdown of the weather throughout the year, including the high and low seasons, so you can choose the perfect time for your trip.